Video: YouTube
It's altogether too easy to underestimate the capabilities of the Ancients, and perhaps affix credit for the Pyramids etc. to 'Off worlders', rather than giving credit to the Ancients ability, in this case to move blocks of stone which we would have problems moving, even with our present day mechanical technology.
The Indian Ayurveda and Yoga, along with the Chinese Acupuncture and Herbal Medicine, which are still practiced thousands of years later, are also too much underestimated. I think it's worth mentioning here also, that the Egyptians of the Pharaohs time, along with the Ancient Chinese, Greeks, South Americans and who knows how many others, also carried out quite complex surgical operations that, from archaeological evidence, are shown to have been successful.
I have a theory… that the 'ancients' were far more observant and thoughtful about what they saw or experienced, largely because of the absence of the mind numbing TV's 'Big Brother' & 'So you think you can dance' etc.

Video: Metacafe
Being agnostic I'm I guess neutral towards most religions, that is, I think they are all nuts, it's the zealots I can't stand. But the hatred brought about on both sides of the war of zealots is nothing more than a divide and conquer technique; similar to the Communist verses Capitalist bullshit, used by either mentally unstable types or people with agendas, which really have nothing to do with religion.
People are pretty much the same all over the world, the Russians didn't eat their babies, the refugees didn't 'throw their children overboard' and any body with an ounce of sense should have known this… the trouble is commonsense isn't.
Lately I have been watching a show on the Australian SBS ('ethnic' TV), it's a Panel show, you know, a few gals and guys discussing issues with the various guests… the twist is it's an Aussie Islamic show called 'Salam Cafe' and it's a scream, they even like 'regular' Aussies, spend a bit of time taking the piss out of themselves, some of their humor if told by a 'Christian' might be taken as raciest, so they are cool, check out the link above.

Video: YouTube
This video was just on Australian ABC TV (public) 'Spicks and Specks' it's of a bunch of very successful Aussie Rock 'n Rollers hamming it up… it's still very Australian.
"Recorded in LA Jan 1977 with Daryl Cotton, Steve Kipner, Billy Thorpe, Brian Cadd, Russell Morris and Rick Springfield. A lament for all the Aussie expats.The song was never released". – YouTube

Video: YouTube
Oh I don't doubt it for a second… but you would have to ask questions of his FOX (spit on the ground) boss Rupert Murdoch for keeping him on.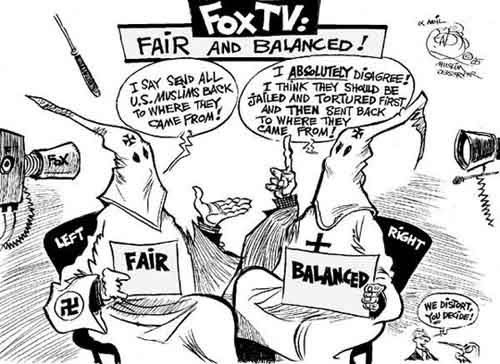 Photo: Stumble

Video: myspacetv

Extreme catapult parachuting, why do you need a plane when a catapult will do the job?

You have to laugh, but you got to wonder about liability… not that I support the amoral opportunistic ambulance chasers.
So many Lawyers, so few bullets.


It's shameful that they are still murdering whales though.

Video: FirstScience TV via Revver

Video: Youtube
Funny video performed by Aussie band Tripod as seen on The ABC's Sideshow.
Websites: Tripod via The Sideshow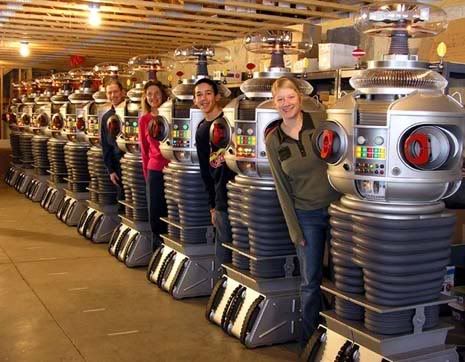 Photo: www.lostinspacerobot.com
To all you Lost in Space Fans, this is your chance to own your own replica Robot from the TV series.
Click the link below to get your own robot.
Website: www.lostinspacerobot.com

Video: Youtube
Very funny video about things getting a little out of hand. This footage is from the TV show Malcolm in the Middle.
Website: Fox Network
Comments