I don't often post jokes, but these few are sort of funny, I think anyway.
True love lasts forever
It's the World Cup Final, and a man makes his way to his seat right next to the pitch. He sits down, noticing that the seat next to him is empty. He leans over and asks his neighbour if someone will be sitting there. 'No,' says the neighbour. 'The seat is empty.' 'This is incredible,' said the man. 'Who in their right mind would have a seat like this for the Final and not use it?' The neighbour says, 'Well actually the seat belongs to me. I was supposed to come with my wife, but she passed away. This is the first World Cup Final we haven't been to together since we got married.' 'Oh, I'm so sorry to hear that. That's terrible….But couldn't you find someone else, a friend, relative or even a neighbour to take her seat?' The man shakes his head. 'No,' he says. 'They're all at the funeral.'
Snail with an attitude
A guy is sitting at home when he hears a knock at the door. He opens the door and sees a snail on the porch. He picks up the snail and throws it as far as he can. Three years later there's a knock on the door. He opens it and sees the same snail. The snail says: 'What the hell was that all about?'
For more jokes, click here –> Read more
This is my funniest video of the week, LMAO as I almost fell off the chair


These commercials are very funny, certainly worth the 10 minutes to watch them.
There are some movies that become legendary over time, this is definitely right up there with the best of them
Navagio Beach, located on the coast of Zakynthos, in the Ionian Islands of Greece is one of the places which you see and instantly get the feeling that you'd like to go there, at least I did anyway!. Take a look and decide for yourself.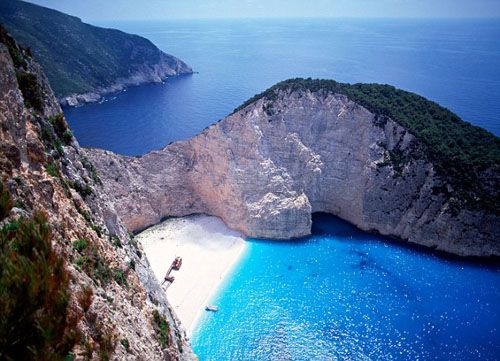 Due to it's pure white sandy beach and crystal clear blue waters it has become a favourite destination for tourists, who's only access is via boat.
The beach contains the wreck of a ship known as the Panagiotis, which was purportedly involved in smuggling of cigarettes when it was washed up on the beach in 1983, after which the area was nicknamed Smugglers Cove.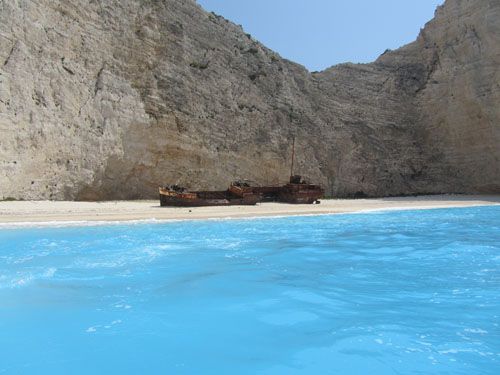 Oh, did I say before that the only access was via boat, Umm, not exactly true, if you happen to be into extreme sports, you could drop in via a quick base jump from the "600 feet plus" high limestone cliff.
Amazing video of Base Jumpers doing their thing at Navagio Beach
For many more pictures of this awesome beach click here –>> Read more
The translation to English says these people are awesome but lucky as well, I'd say they are mostly just talented at what they do.
A great collection of people doing what they do best, some awesome footage
A number of the videos posted here are funny and humour related, this one shows the kindness and good will that some people show everyday.
Awesome footage of people doing amazing things
Comments