This video is a few years old now, but still cracks me up, so I've decided to post it in case some of you haven't had a chance to see it yet.
A massive Alligator has taken centre stage in Circle B Park, Polk County, Florida. I for one, would be giving this fella a wide berth,
Property investors take note, not just a house or 2 for sale here, but the entire town could be yours for a bargain price of 799,000. You could own the saloon, the train station, 2 jails, the 2 local stores and a heap more.
Website: Town 4 Sale

Video: YouTube
No wonder they're illegal… "spiritual significants and sustained positive changes in behavior".
But the presenter talks about Timothy Leary allegedly claiming, that Timothy used the phrase, with regards to his own experiences, as a "mushroom induced psychotic trip"… somehow I don't see Leary expressing his experience as a "mushroom induced psychotic trip".
As for her "Hippie dippie 60s" jibe… a presenter who can't get her facts straight and was not even alive in the 60s or 70s, and who's probably basing her evaluation, on a series of presenters before her, who have gone sooo far from reporting the news, to rather producing the 'news' (ala Bill O'reilly's FOX 'news')… that they, like Bill, have absolutely no creditability as far as I, and many others are concerned.
See two can play that game, actually she is just a presenter… she's not responsible for the script, she probably doesn't even know any better, but those behind the scenes probably know which side their bread's buttered, and most likely have little or no conscience, which allows them to willingly, not only sell out themselves, but everyone else for their 30 pieces of silver… it's amazing what Murdoch can buy for small change eh? 😛

Photo: Newsvine
HaHaHaHaHaHa 'The same again McCain' supports gay marriages… I love it.
Website: Newsvine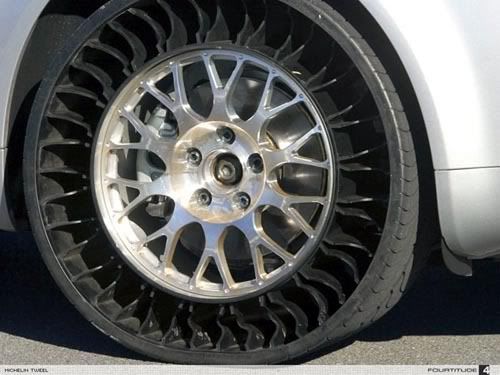 Read more

Video: The Real News
Oops!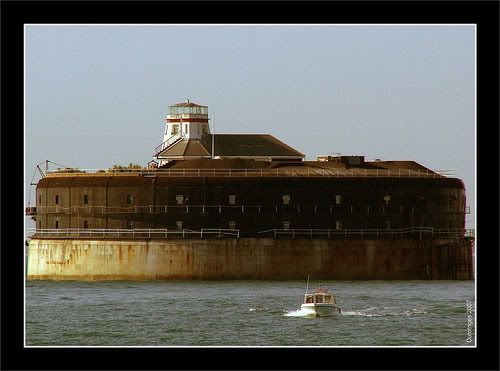 Photo: Flickr Set by durotriges
We previously stated in an earlier post that the Island of No Mans Land Fort was for sale for 20 Million Dollars. We have now learnt that this is not the asking price.
The story as related by BBC news is that the Island is up for sale by creditors KPMG, due to the fact that the company who owns the island is in receivership.
The asking price for the island is a mere 4 Million Pounds or approximately 7.85 Million US Dollars.
In an even more amazing twist for the historical island, the previous owner, property developer Harmesh Pooni has recently barricaded himself on the island and refused to allow anyone to land by boat or helicopter.
"In a statement, a KPMG spokeswoman, said: "Mr Pooni has never been the freeholder of No Man's Land Fort but was a director of Bob's Leisure Limited a company, which was the registered freeholder of the fort, having purchased it using monies borrowed from Lexi Holdings Plc."
"Bob's Leisure Limited went into administration on 26 October 2004 and Mr Pooni was made bankrupt on 23 January 2006.
"Lexi Holdings Plc were left as a creditor of Bob's Leisure Limited as the loan had not been repaid.
"It is our view that Mr Pooni is trespassing on the fort."
"Mr Pooni said he came out of bankruptcy in November 2006 and Bob's Leisure Limited was "reconstituted" in December 2007.
He claims he has a legal right to benefit from the proceeds of the sale of the fort
The battle is now set to move from the high seas to the High Court as it is the subject of possession proceedings, which were transferred there on 5 March."
Website: Man barricaded in No mans land
For those who been with us a while I must confess that I'm prone to the occasional act, of what I guess could be call Anarchy. Well it all started when I was dragged out of the Kenyan Bush and at the not so tender age of about 7 or 8; we all know what absolute terrors come from that age. Anyway, I was taken to church by the school I'd just started in England.
Actually, now that I think about it there had been an earlier incident. A teacher had dragged me out of the class by my ear for saying bloody, and she'd threatened to wash my mouth out with soap. I had no idea what I'd done, I didn't know what was the problem, I had after all only been in this, my first British school, for a couple of hours… it made no sense. Where I grew up bloody wasn't a big deal, but then I didn't realize I was a heathen. What I did know was I'd never been woman handled like that before and I did not like it one little bit, and I realized this race of people and me weren't going to get on at all.
So getting back to the church thing. As far as I was concerned it was bullshit, so I told my mum, a Norwegian heathen; my father was a British heathen who went back to Africa after flying Spitfires there during WWII. Anyway, I did not want to go to church again, so I got my mum to write me a note. She also wrote me a note because I did not want to wear a school tie… nor a uniform for that matter, but I consented to wear similar colors; though later much nicer styling, and still later when they tried to give me spelling detention; I'm dyslectic though at the time we did not know that, I got my mum to write a note saying not to put me on detention.
OK so you have the picture I guess, I'm a hard ass, I'm in your face if you screw with me or mine… but I love my mum and I still ring her just about every week, and I like animals, even cats, though I will occasionally torment them as I did to my mother's bossy horse, who tried to put me in her pecking order. So I drove her nuts to the point she would go to the furtherest end of the paddock to try, unsuccessfully, to stop me from patting her. 🙂
About now your wondering what is Beam on about? Well I'm about to use another dirty word…
POST CONTINUES Read more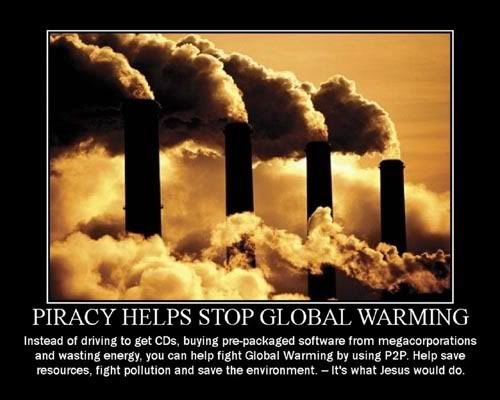 Photo: Stumble
You know like most representational logic, it's hard to argue against, and ironically, it is about as valid as the corporations who own the copyrights, preaching about 'clean' coal and Nuclear power being valid ways to fight Global Warming, which only a few years ago they were denying.
Remember folks Rupert Murdoch owns a lot of those copyrights, as he does FOX & FOX'NEWS', who downplay Global Warming and rail against Pornography, whilst titillating their mesmerized audience.
Like I said, it's Ironic… isn't it.:)
Comments