Video: YouTube
Over the years I've seen or heard of many alternative motors with differing configurations, this one's very impressive with regards to it's power to weight (and size)… just take a look at the size and weight comparison between the two 800 hp motors. If you want to find out more, check out their website at the bottom of this post.
MYT engine 2006 LA auto show

Video: YouTube
Website: Angel Labs

Video: YouTube

It's probably the Engineer in me that loves this stuff… these machines are awsome.
Tunnel Boring Machine (TBM) in action in Kuala Lumpur

Video: YouTube
POST CONTINUES Read more

Video: Metacafe
This amazing aerobatic display was preformed by a World War II veteran and aeronautical wizard Bob Hoover.
Here's the strange thing. The bureaucracy in US aviation grounded him because of his age… apparently indifferent to his ability or health. So Bob came to Australia, where after being medically examined and flight tested, he was OKed not only to fly, but do Air shows, and after watching this bit of footage I'm sure you will agree with me, US's loss was our gain.

Video: YouTube
Being a lover of most things that fly… especially amphibious aircraft, but an amphibious aircraft who's wings pivot and fold back flush against the fuselage, I want one too, and I'm not a developer in the Bahamas! 😉
At an Estimated Price: $139,000 USD it's a bit pricey, however, I would not be using a 100-hp Rotax 912 ULS engine, I'd opt for the converted BMW 1200 bike motor, much the same power, but in my opinion a much better engine… the Germans can't win wars, but they are excellent builders of reliable cars and bikes, and when your zipping around in the air, reliability, experience in engineering and quietness are all important considerations, wouldn't you agree.
Website: Icon Aircraft
"Powered by a 400 horsepower small-block V8 (the same standard engine that powered the 2005 Corvette) the Bionic Dolphin can travel either on the surface of the water like a boat or completely submerged like a submarine. While the current models are only single-seaters Rowe has also designed a two-seat prototype that will serve as the production model. The Bionic Dolphin was scheduled to go on sale in early 2006 with a price tag of around $50,000 but looking at the website they still seem to be involved in the very important safety-testing stages." – Fast-World
Well as far as the general idea goes it's great, I want one! As far as a submarine goes, a Dolphin would have to be the ideal shape, but as for using 400 horsepower small-block V8, I'd say that oxygen is going to be a problem, since a motor that size needs considerable amounts.
Personally, a high torque electric motor driving a pump, as they use in jet boats, and making up the weight from the V8 with batteries may be a better idea.
POST CONTINUES Read more

Video: YouTube
This video is of a Eurocopter BO-105 CBS 4 twin engine helicopter with a Rigid Rotor system which means it can do aerobatics that's not generally part of a helicopter's repertoire… it's assume.

Photo: Point Niner

Photo: Point Niner
The F111 was flying at 900m (3,000′) on a test bombing run at Evans Head, northern NSW, when it struck a pelican with the fiberglass nose. The pelican was then sucked into one of the engines, which naturally enough reduced it's power. It must be said that the air crew did a magnificent job of nursing the aircraft, on it's 30-minute flight back to the Amberley Base, despite the damaged nose, wing and engine.
Australia is the only country in the world that still has F111 Long-range strike fighters, and although they are quite old, they are a very different aircraft from what they were originally. These 'Pigs', as they are affectionately known, a nick name related to it's long nose and it's ability to 'get down in the dirt', whilst using it's TFR (Train Following Radar). It's a truly awesome sight to watch one of these high speed behemoths hugging the ground, a tactic used in the 'Hi-Lo-Hi' operations. The F111 are still much loved and still an extremely effective aircraft.
Air Commodore Ted Bushell (rtd) has gone on record to say: "The F111 was quite capable of going out to 2020 and beyond and still retaining a very real deterrent and strategic strike capability throughout our region". Unfortunately our politicians think they know better and they are talking about retiring the F111 by 2010. I've thousands of hours in various aircraft and been around aircraft for most of my life. I've also seen the F111 up real close and I have mates who have flown F18s to Porters and I've yet to meet anybody who knows what they are talking about; and doesn't have a vested interest, who agrees with the government on this retirement in 2010.
POST CONTINUES Read more
Crystal Cave of Giants: Biggest crystals on the planet.
When I first saw the photo below I thought, wow, no wait a minute that might be faked. But no it's real and it's like something out of 'Journey to the center of the Earth'.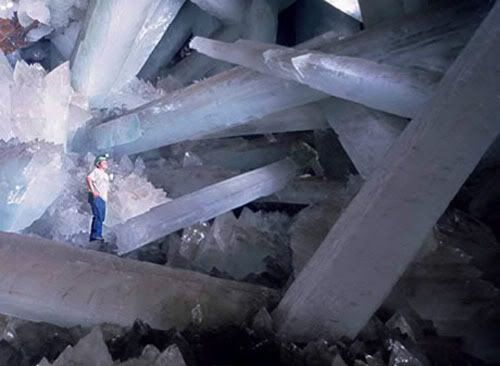 Photo: Stumble
Its most definitely not fake and the video is even more impressive… as are some of the other videos.
POST CONTINUES Read more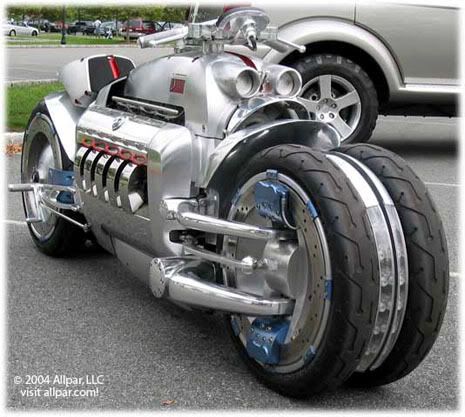 Photo: Unsure
it's a kiddies bike…
POST CONTINUES Read more
Vista's new 'security' system clashing with logical operational procedures then spitting the dummy?

Photo: FunnyPic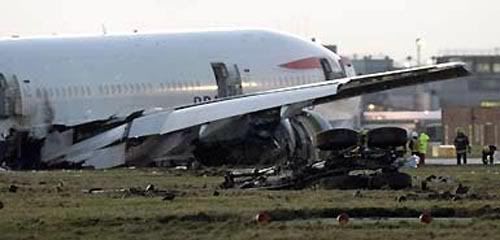 Photo: TimesOnLine UK
"A simultaneous failure of the highly-reliable engines seems unthinkable, so investigators will focus their attention on the plane's systems."
Website: BBC News UK
Comments