I guess some, if not many of you may have seen this footage, for those who haven't, or are dog lovers such as myself, enjoy… oh by the way, to you cat lovers, suck eggs! 🙂

Video: Funny or Die
You got to laugh… still though I'm racking my brain to figure how to screw with these cats a bit more, damed if I can.

Video: Break
I want one of those, anybody/thing who hassles cats cant be all bad… persistent isn't it.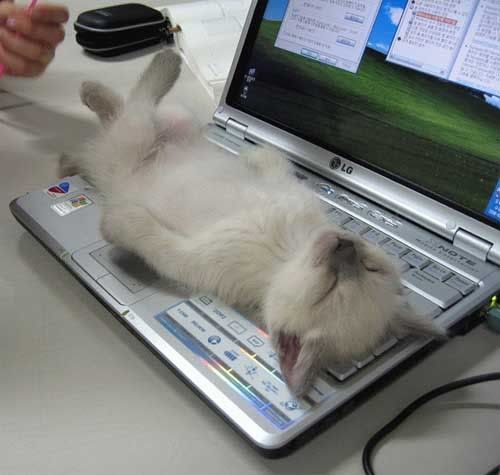 Photo: Stumble
For the like of me, I can't think of a way to screw with this kitten… things are getting bad, I'm losing it, it's a cat! There must be away, any ideas?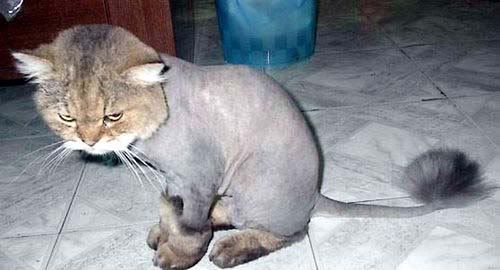 Photo: Stumble
HaHaHaHaHa… believe it or not, as long as they are not killing our Aussie birds I do like cats… it's just that they are sooo 'egocentric' that I do get just a little pleasure from there 'catyness' getting a little ruffled.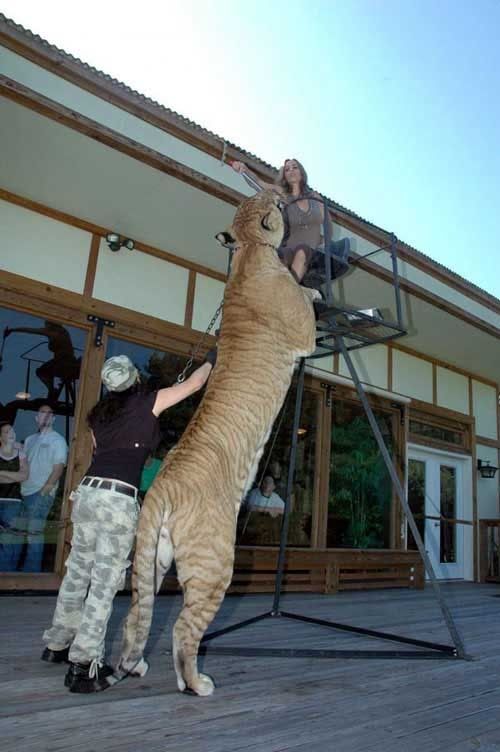 Photo: Stumble
This is another photo of a Liger; cross breed Lion and Tiger. It seems to act just like a really really big pussycat, it's body language and demeanor looks like it would make a good pet… if you could afford to feed it, and that could be a worry if it were to go hungry.
The up side of this Liger is it possibly would keep an eye on your place, it may even protect you… a sort of a 'sick em puss', and if it were just a bit bigger, you might be able to fit a saddle and go for a ride!

Video : YouTube


What a great toy for a dog left at home by their self whilst their owner's out… but it would never work for a cat.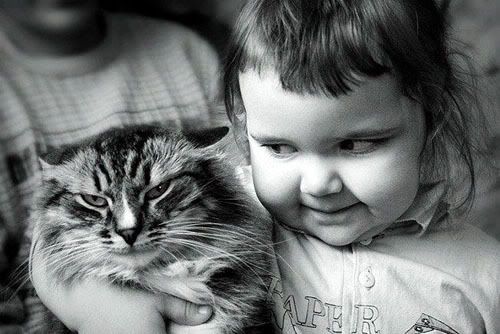 Photo: Stumble
They are obviously the best of friends… Not

Video: YouTube
Mmm, I'd say it's an interesting video… but it didn't do anything, if it at least tipped a bucket of water over a cat or something, I'd say excellent. I think you guys have got way too much time on your hands.
We all love it when animals do amazing things… and that was a classic example. Most people love dogs… unlike Cats who rarely do tricks. Now I'm going to tell you a story of another Dog trick I once saw.
I met a guy about 12 years ago, from memory, he was an Engineer working on the New Endeavor, the Australian tall ship, which he'd apparently worked on for some 10 or more years. His dog was a Fox Terrier, and he been living on board with is master, apparently since he was a pup.
Anyway, I'd gotten up at about 10am New Years morning… after crashing at about 7am. There were about 700 of us in tents and campers camped on an Airstrip… and it had been a Wild night. Now since I'm not a drinker, I was up earlier than most, because I would be working, and as usual, it was going to be a hard day, largely because most of the other camerapersons were hung over for the first half of the day.
OK, so I get up, step out of 'the Taj mahal', as my new dome tent had been christened and the first thing I see is this Fox Terrier madly racing around in circles chasing it's tail. It eventually caught it's stub of a tail, then walks crab like on tippy toes up to it's master's out stretched hand and places it's stub of a tail in his out stretched hand, I kid you not!
After I'd got over the initial shock, I realize that the others standing around were just as stunned… it was one of the strangest things I'd ever seen an animal do. So I asked the owner. "Can you make him do that again?" The owner said to his dog as he outstretched his hand. "Give me your tail." And the Foxie repeated his stunt to the delight of all. I looked at the owner and said. "Bit of free time on board eh?"
Unfortunately, my body was up, but my brain was waiting till I'd had a shower to catch up, so I can't show you any footage. Sad to say, I was too busy during the rest of the day to chase up the pair, to video one of the wackiest things I have ever seen a dog do, and unfortunately they left later that same day.
But the question still burns in my head. How on earth do you make dogs do such abstract stunts?
My dog wouldn't even fetch or even heal, and when my mother took him to obedience school; because I was happy with the way he was, she was told after only 2 lessons not to bring him back… because he was too much of a problem; much to my mothers embarrassment. I was so proud of him.
You know he had his skills, for instance he was great at keeping god botherers from knocking on our door and he (with a bit of encouragement) made the Feds real nervous and a little less assertive regarding why I'd declined an all expenses paid trip to Vietnam… I'm not so sure they'd have believed I was my younger brother if Tiny hadn't been there you know.
Comments