Jumping a Prime Mover and and Full length Jumbo Semi Trailer over an F1 Racing car, Both on the fly, Absolutely Awesome Stunt
"The Team at EMC set a world record with Lotus F1 Team, and as a proud official Technical Partner are helping them "Redefine Motorsports" with the power of EMC technology."
To see the Full Video and Behind the Scenes footage of this World-Record feat, please go to http://www.emc.com/LotusF1Team Also Please join the conversation at #RedefineRecords
Please note, this footage is Courtesy of EMC and their website is shown in the link above

Video: YouTube
Wonders of modern science… will it never cease. All the same I'd like one, not sure what I'd use it for though.
Perhaps it could be used to design cars, where you would learn before you made them, that you cant replace a sump gasket in some cars, without removing the motor first. Or that you can't physically get at that back spark plug… that would be handy I guess.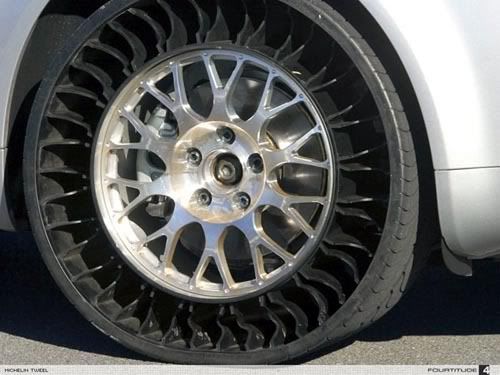 Read more

Video: YouTube
It is in my opinion corporate theft on a grand scale, and this $300 billion is just what we know about. For years the military industrialists have been ripping of governments with the tacit OK; paid for by their political donations.
The irony is, they rip off governments all over the world, then in their guise as citizens, they bleat about the tax 'we' are all paying… and their political donations pay off big time yet again, because they get the lion's share of tax pay backs (top 5% of earners generally get about 80% of the monies returned).
So next time you fill up the car, remember, the high price of gas is to the advantage of the very same corporations that are responsible for the war in Iraq… unless you still believe in WMDs. They are also making countless billions directly out of this phony war, whilst millions are made homeless, a million or more are reportedly killed in Iraq and kids in the US and elsewhere go without decent health care and education to pay for this war.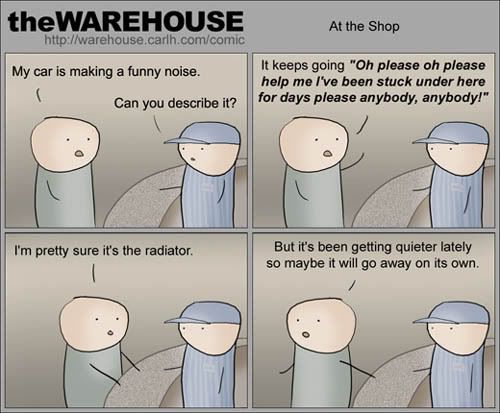 Photo: warehouse.carlh.com
Got problems with an annoying neighbor? Just run over them and keep driving until the noise stops.
Website: Car problems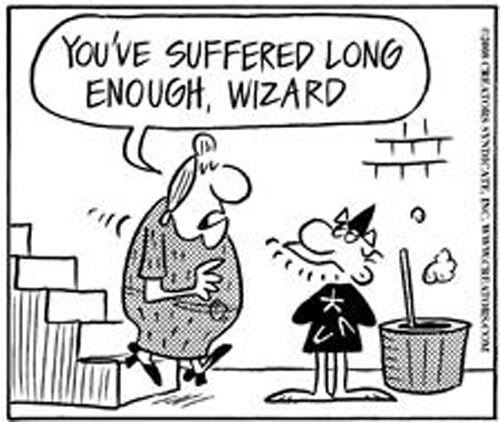 Photo: By Johnny Hart and Brant Parker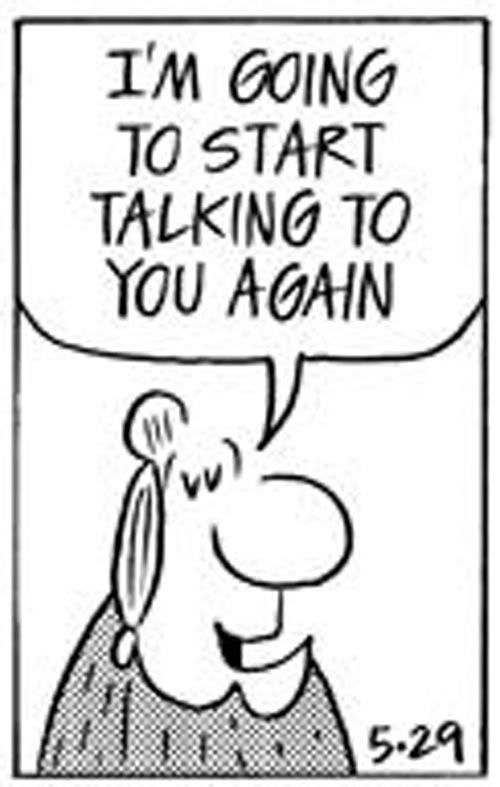 Photo: By Johnny Hart and Brant Parker

Photo: By Johnny Hart and Brant Parker
I have the Wizard of Id in my Firefox home pages, Johnny Hart and Brant Parker have always been one of my most favorite cartoonists… they're a good way to start the day.
Website: Wizard of Id

Video: YouTube
What has happened to these tyres. Apparently they were introduced to the world back in 2005. 3 years later and I have not seen any cars with them. They look like such a good idea and I thought they may have taken off by now.
The accompanying blurb says:-
Radical new tire design by Michelin. The next generation of tires
These tires are airless and are scheduled to be out on the market very soon.
The bad news for law enforcement is that spike strips will not work on these tires.
This is what great R&D will do, and just think of the impact on existing technology:
A.) no more air valves…
B.) no more air compressors at gas stations….
C.) no more repair kits…
D.) no more flats…
I was surprised to see the new Michelin tires though on an Audi in a Philadelphia Car show, but I guess the Germans do make the world's best cars… they just cant win wars. So now I've both offended and pleased some Americans & Germans. Oh well, you can please some of the people etc. etc. Take the blue pill not the red one if it's a problem.
If anybody can has these tyres or knows someone who has used them, we would really appreciate some information about how successful they are in real use day in day out.

Image: fastcoolcars.com
POST CONTINUES see more photos of these brilliant tyres Read more

Video: YouTube
This little Air car reminds me a bit of the Citroën 2CV, which was and possibly still is, that ugly little underpowered French car, which strangely enough was quite popular. In defense of the French, the Citroëns as a rule have always been very innovative, but as with most rules, the 2CV I still think was the exception that makes the rule.
However, this Air car could well be an answer to pollution, global warming and commuting, it's specs are pretty good, and to be honest I can't see why it would not be so. Their claims are that it will do up to 200 miles, 60 mph and it can apparently be charged in something like 3 minutes… these are all very good and believable numbers, and it could do this with virtually zero emissions, especially if it's compressed gas comes from using photovoltaic solar cells to power the air compressor.
However, the 'perpetual motion' thing is marketing doing what marketing does, make glib, uninformed statements which are ignorant of the laws of physics.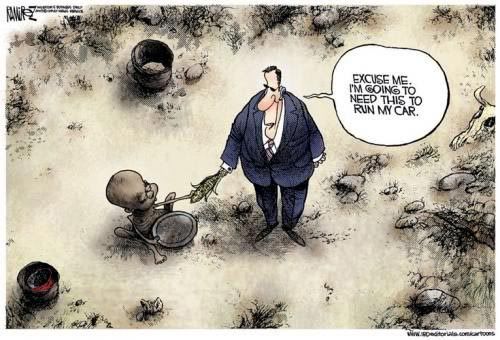 Cartoon: Stumble
Not much I can say about this Cartoon is there?
What I will say is there are two sources of energy in Australia which would, I believe, be viable alternatives for petrol. Firstly there is the garden variety Natural Gas, which is far far cleaner than Oil. Natural Gas is in abundance in Australia and it would not be that hard to convert our cars to run on Natural Gas, and nobody would have to starve.
The other alternative is quite a bit more involved and some of the initial bottle necks would be, there are at present far too few electric cars and too little base load power at present to switch all are cars over to Electric… which could be easily solved by investing in Australian photovoltaic (solar cells) and putting them on all domestic roofs first.
The domestication of photovoltaic power has just started in Australia, after almost 13 years of John Winston Howard's governmental environmental vandalism. There's now light at the end of the tunnel, because the South Australian Government has now adopted a Feed In Tariff, which will pay the consumer DOUBLE the retail price for electricity they feed back to the grid. When they did that in Spain, Spain went mad on solar panels, and it will hopefully soon have much the same effect in Australia.
Meanwhile the NSW government, a Labor government which, I'm embarrassed to say, is trying to do the same as they did in California, that is, sell off the publicly owned Electricity, because they say they can not afford to build the new power plants necessary… Hello! This sunburnt country is being out Solared by countries like Germany with half the sunlight, and all you hear on the media is the Unions are against privatization… what a load of bullshit. The vast majority of the NSW people do not trust big business and they don't want it's Electricity privatize, no more than the average car owner wants to burden the starving still more, by steeling what little food they have for our cars.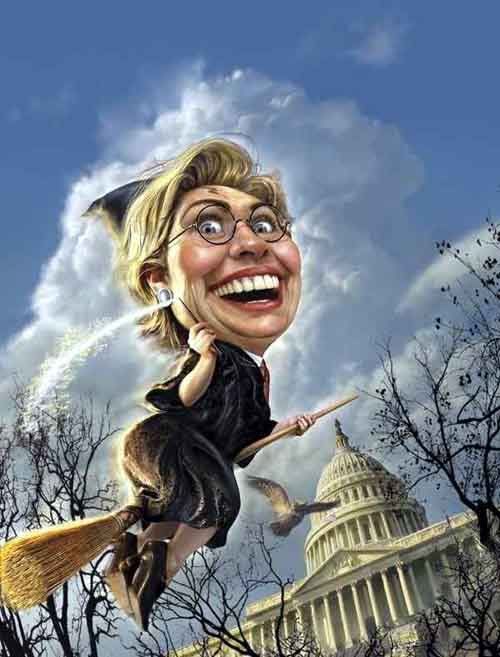 Photo: Fantasy Designs
HaHaHaHaHaHaHaHaHaHaHaHaHaHa
Cartoonists are sooo cruel… but funny. I also liked the double, or is it triple meaning title? No wait a second, are those storm clouds brewing over the Capital building? that would be a fourth meaning, what a work of art.
Comments