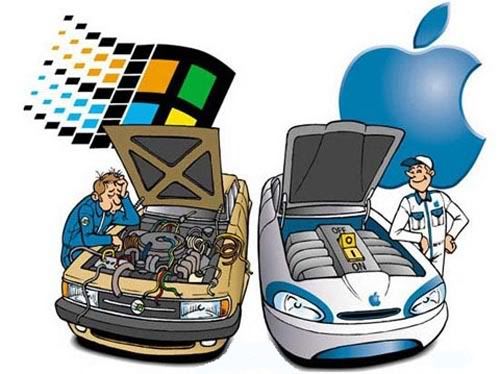 Image: Stumble
When I first looked at this Image, the second thing it reminded me of a previous post… totally unrelated, it was just the comparison between complicated and straightforward.
Well I have made my decision to get a Mac, most likely an Apple MacPro… I'm just waiting until they come with a on board BluRay and I'm going to do a bit more research on where to buy and how I'm going to configure it.
Hey, if any of you Mac fans have got any suggestions please let me know.



Video: Google Video


Cluster of Apple G5 computers at Virgina Tech which is the 3rd most powerful super computer cluster in the world and the second-least expensive system in the top 10.
Here are some of the names you would know as the most well known computer companies in the world, but how did they get their names? See below for the answers.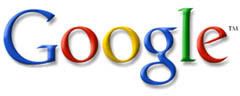 Image: Google
Google
"The name started as a joke boasting about the amount of information the search-engine would be able to search. It was originally named 'Googol', a word for the number represented by 1 followed by 100 zeros.After founders – Stanford graduate students Sergey Brin and Larry Page presented their project to an angel investor, they received a cheque made out to 'Google' "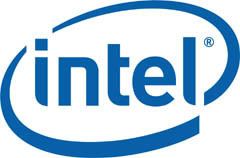 Image: Intel
Intel
"Bob Noyce and Gordon Moore wanted to name their new company 'Moore Noyce' but that was already trademarked by a hotel chain so they had to settle for an acronym of INTegrated ELectronics."




Image: Apple
Apple Computers
"It was the favourite fruit of founder Steve Jobs. He was three months late in filing a name for the business, and he threatened to call his company Apple Computers if the other colleagues didn't suggest a better name by 5 O'clock."



POST CONTINUES Read more

Video:YouTube
It would seem that the more knowledgeable prefer Firefox or anything else to M$'s IE, whilst those who are using Windows and are less adventurous take what they are given. Then there are those in the 'know' who seem to be either using Linux or Mac. Now I'm dyslectic so I avoided Linux because it was (not too sure now) using too much DOS like commands… but that leaves me confused because I'm sure I've seen IE on Macs.
At present I'm using Firefox & XP Pro which if I leave it alone, keep reinstalling my ghost backup about once a month, don't use FrontPage, don't try to install new drivers, or try to use Apple Quicktime, stay away from Media Center, don't introduce new hardware, if I hold my mouth just so, I might be able to hang on long enough for Mac to get the few bugs out of Leopard so I can move on.

Video: YouTube
Apple does from time to time slip up as well, but the mistakes just don't seem anywhere as terminal as the Windows Blue Screen of Death. Steve Jobs seems also more able to roll with the punches then Bill Gates.
Website: Apple Bloopers at DFW Techblog Blog

Video: YouTube via Stumble

You'd be wrong to think I use an Apple Mac… unfortunately for now.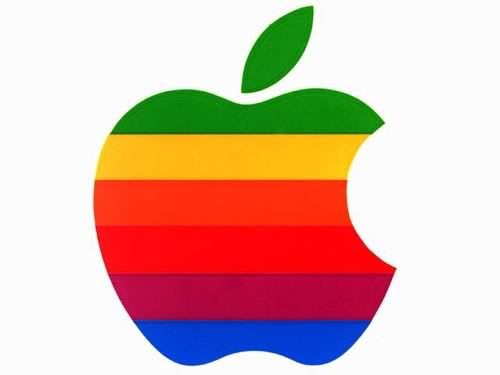 Logo: Apple


Logo: Lotus
In about '93 I visited a SMPTE (Society of Motion Picture and Television Engineers) exhibition and lusted after the earliest half a dozen or so digital non-linear editing suites, all of which were around $200,000. How things have changed, now you can buy a laptop that will almost do the same job for one or two thousand dollars.
I first learnt to use a computer in '94 using Windows 3.1 and my reason for learning was so I could edit my own footage and start my own production company. One of the first things I learnt to do of course was use the first crude word processors which for a relatively intelligent but dyslectic individual like myself was fantastic. However, initially I was taught on PC using Microsoft's Word but it's 'logic' I found illogical, so my tutor offered me Lotus AmiPro and immediately I found a software soul mate and within a few months I'd bought my first software… Lotus's SmartSuite, and I raved about it's user friendly format, it's compatibility between the differing components, it's customizability and the fact that no other organizer, even today, comes close to Lotus's award winning Organizer.
POST CONTINUES Read more
the more things change…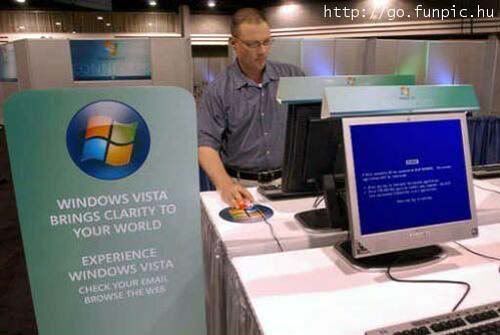 Photo: funpic.com
the more things stay the same, it's sooo reassuring (for Apple & Linux) isn't it.
Why do we do it to ourselves?
Well I'm as mad as hell and I'm not going to take it anymore; and I'm using XP!

Video: YouTube
PS The only concern I have is not understanding Apple's really DUMB battery neurosis with it's iPods & iPhones… I just don't get it Steve, why not make them so the owners can replace the batteries, why is this issue so diametrical to Apples no fuss philosophy?
Comments