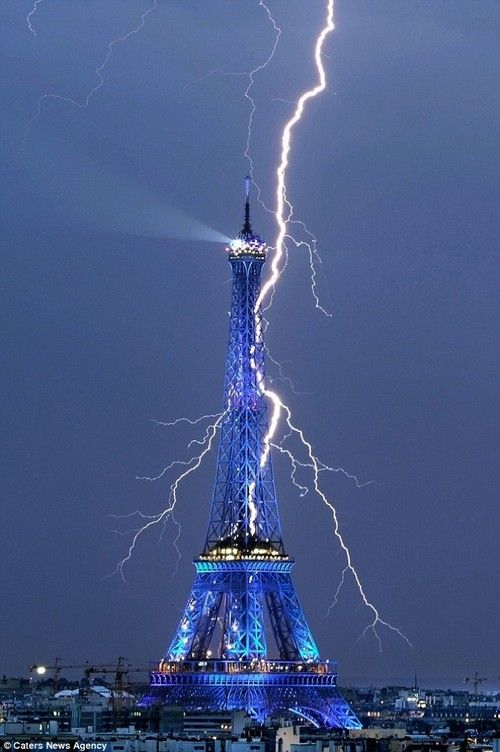 Image: Caters Newsagency via Gloriousa.com
Lightning Strikes never cease to amaze, They strike the Earth approximately 100 times per second,
More Lightning Stats
Each year in Australia approximately 100 people are injured by lightning, with between 5 and 10 being fatal. This numbers in the USA are approximately 400-500 people struck every year, with 40-50 of these being fatal.
A single bolt of lightning is approximately 1 Million to 1 Billion Volts and between 10 Thousand and 200 Thousand Amps, or translated produces approx 215 kWh (Kilowatt Hours) of electrical energy.
There are 2 types of Lightning, Positive and Negatively strikes, Positive being the most powerful of the 2.
More images ?, Click here –>> Read more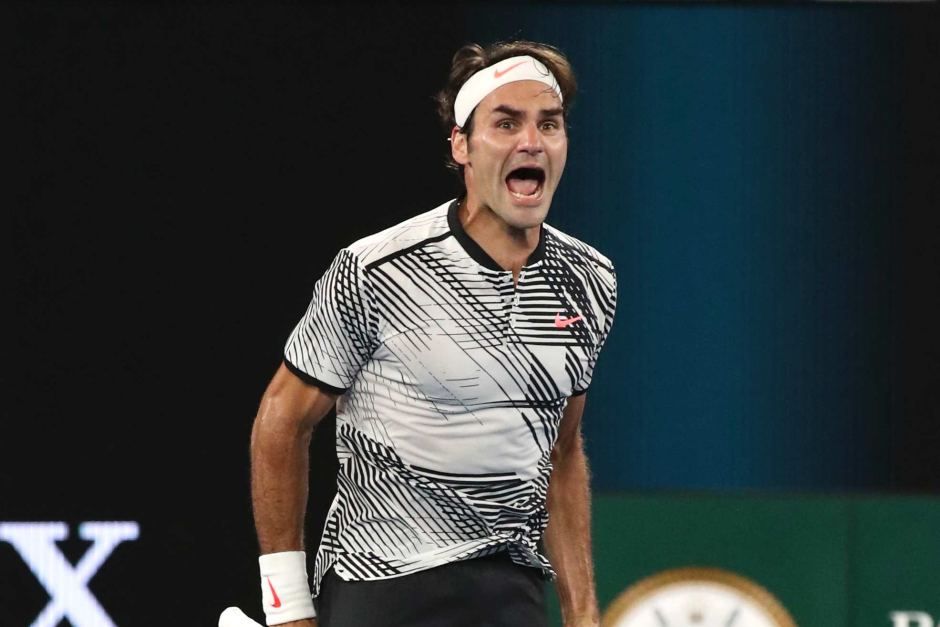 Roger Federer has just won his 5th Australian Open Tennis Final tonight, defeating long time rival Rafael Nadal in 5 sets: 6-4 3-6 6-1 3-6 6-3.
In winning tonight Federer has increased his tally of grand slam open era Championships to a total of 18. Quite an achievement given the injuries he has had to come back from during this last 12 months as well as the groin injury that Federer seemed to have picked up at some point recently
Congratulations to Rafael Nadal as well, as he too has had to deal with some major injury concerns. I thoroughly enjoyed the match, with both players showing plenty of vintage form. All I can say is watch out Djokovic and Murray for the rest of the year.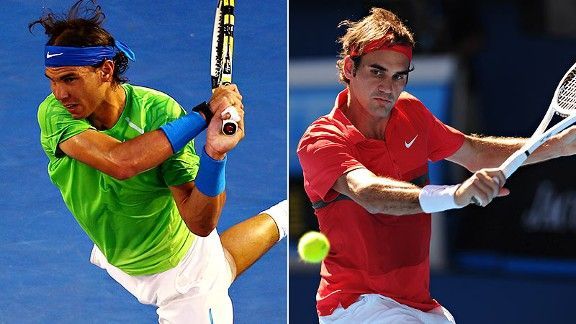 Getalookatthis doesn't normally do stories like this one, not that we don't love tennis, we do, not that we don't admire Rafael Nadal or Roger Federer's awesome abilities, we do, we just don't normally do sports news, but then again this is not your normal Tennis Grand Slam Final, not your usual sports news story, sure 5, 6, 8 years ago Roger Federer and Rafael Nadal would have both worked their way through each side of a grand slam draw and ultimately, more often than not meet in the semi final or final, however time and injury have caught up with both players, especially 2016, which led to long injury lay offs for both players. Federer and Nadal seemed to have have come to Melbourne Park this year with little to lose, that attitude coupled with an ever increasing return to some vintage form has seen them both progress through to the final. So I for one, am going to sit back on Sunday Night Australian Time and watch an Australian Open Tennis Final for the ages.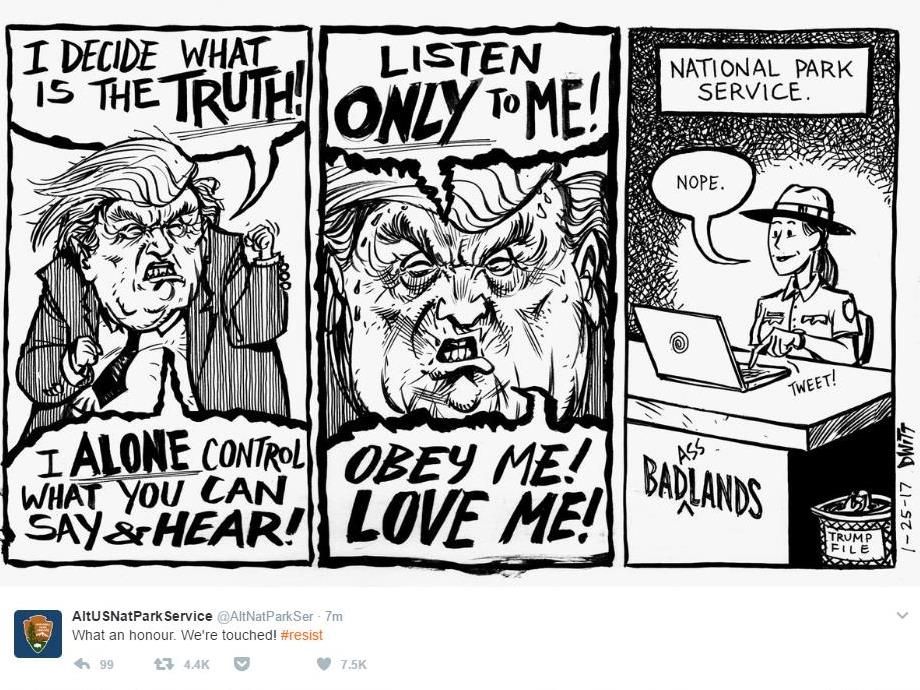 A story by The Associated Press over at Fortune.com has recounted how certain National Park employees having been tweeting their opposition or defiance to President Trump's lack of concern for the effects of Climate Change.
Found this image just now on reddit, Not a racist thought in their minds, just the innocence of youth, Kids being kids, Boys Enjoying new found toys. Love the image this portrays and especially given the time this was taken.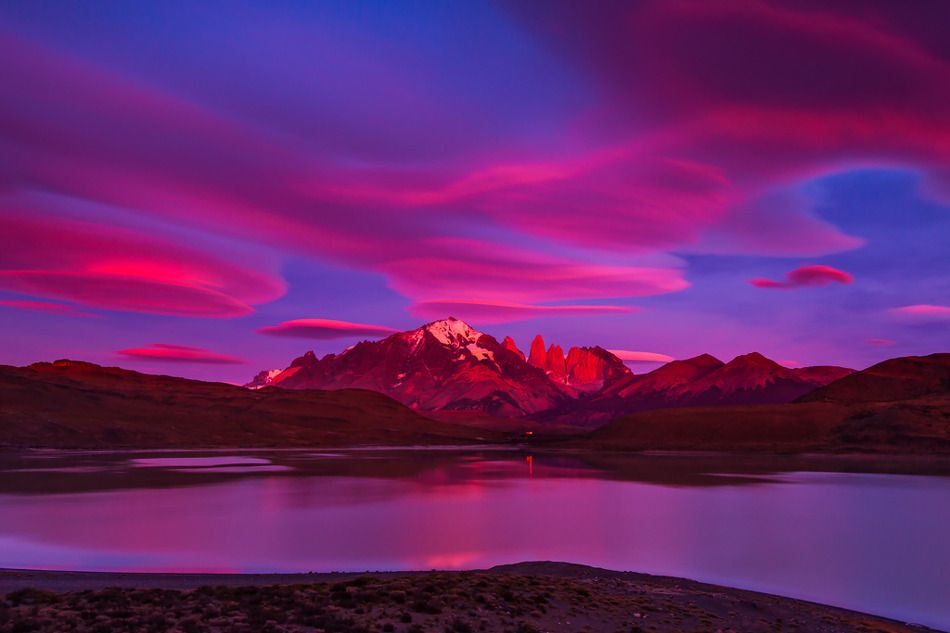 I stumbled across another Torres del Paine photo tonight, So I thought i'd post it for all to see
Please see the link to the Photographer Hongxun-Gao's image that was posted on Earthshots.org and his description for the photo below.
"I got up earlier the last day in Torres del Paine before hitting the road to Patagonia, Argentina. It was pretty clouded and only a small gap of clear sky on the sunrise side. I knew it would be another gorgeous sunrise in this wonderful national park. Plenty of lenticular cloud looks like UFO team landing Torres del Paine. It was my first time seeing this special cloud. I was very excited to watch it burn and transform in the sky. Farewell to my dreamland!"
Equipment: Canon 5D Mark II wit EF 16-35mm f/2.8L II USM Lensh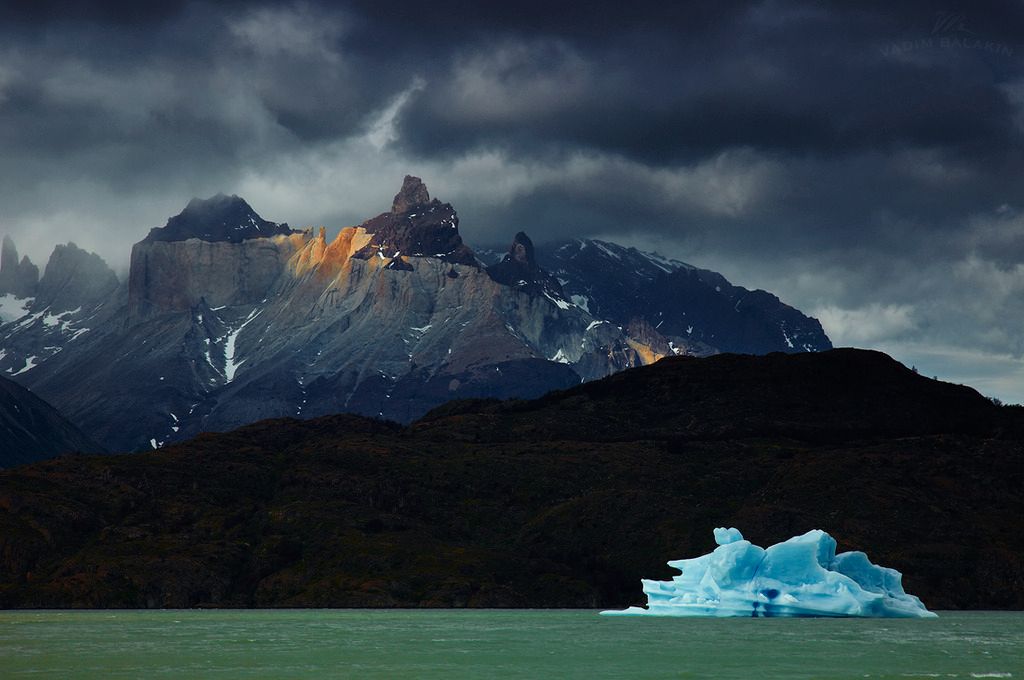 Image: Vadim Balakin @ http://vadimbalakin.com/
What an awesome, Wild, Crazy part of the World, Amazing visuals 360 Degrees, everywhere you turn is a Photo Opportunity, Looks very cold though. Would hate to be stuck in that enviroment without a decent gas heater of sorts.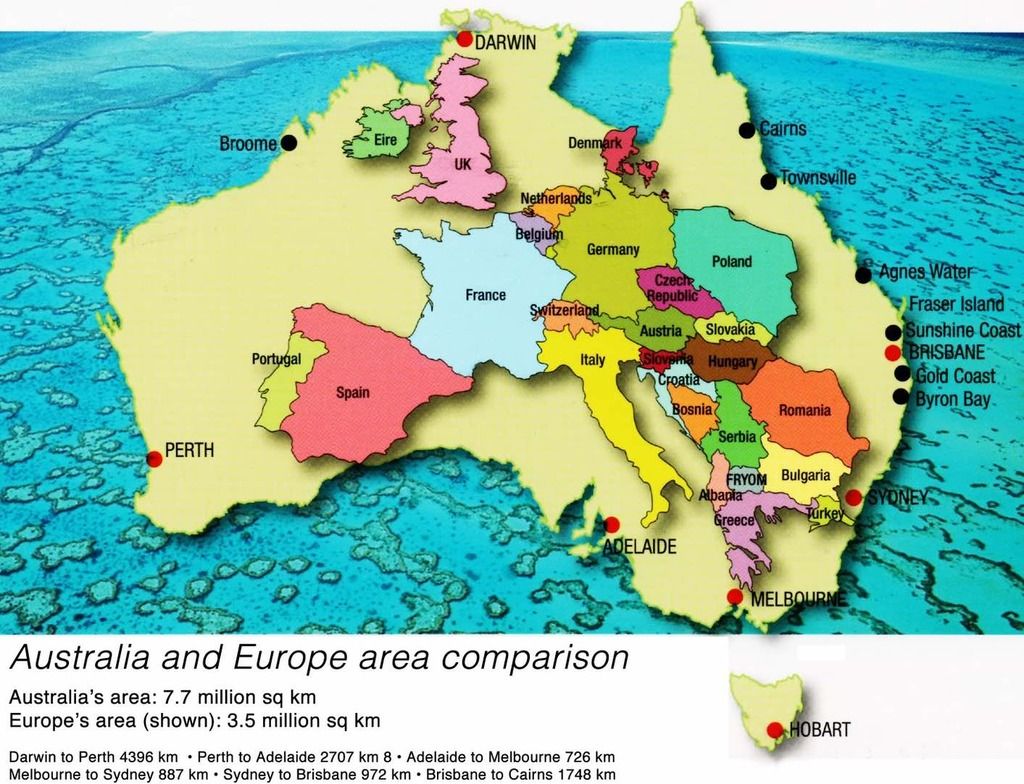 Perspective is a wonderful thing. When shown like this, it's so much easier to see how big Australia really is.
A massive Alligator has taken centre stage in Circle B Park, Polk County, Florida. I for one, would be giving this fella a wide berth,
Fired on Mars from Nick and Nate on Vimeo.
A great short story if you are in tune to the type of Humour, I got to say I did find this little skit quite amusing, Life on Mars though?, Bowie Song?, British Television Series?, or Reality?, it's certainly looking more and more likely to be When, rather than If.
Mars One is a group looking to give it a red hot crack, Checkout their Website www.mars-one.com as well as the twitter feed below to see how they are going. The feed below is scrollable.