Moonlight Shadow by Mike Oldfield has always been a favourite song of mine, Scottish vocalist Maggie Reilly has such a smooth, yet haunting sound. It's not a Cold Chisel or Bruce Springsteen as per my usual favourites, but an amazing sound and something that always gets me, every time I hear it, OK What I'm trying to say is, I don't care what kind of music it is, if I like the sound i'll like the song.
The Song: Moonlight Shadow was Written and Performed by the incredibly talented Instrumentalist Mike Oldfield, with main vocals for the song performed by Scottish vocalist Maggie Reilly. The song is the most successful single for Oldfield, reaching number one in a number of countries throughout Europe.
Click here for the meaning behind the song and the vocals –>>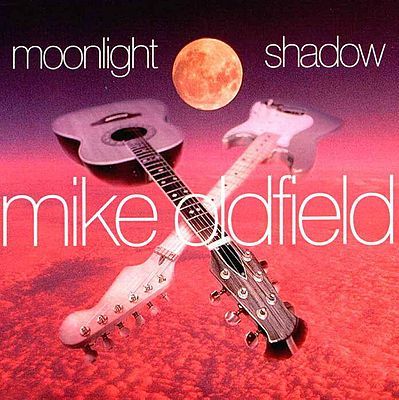 See Excerpt below from Wikipedia
It has been suggested that the lyrics of the song are a reference to the murder of John Lennon despite the fact that the events in the song do not correspond with those of Lennon's murder.[7][8] Lennon was shot four times just before 11pm, whereas in the song the time is 4am and the number of shots is six. When asked if "Moonlight Shadow" is a reference to John Lennon's murder in a 1995 interview, Oldfield responded:
Not really… well, perhaps, when I look back on it, maybe it was. I actually arrived in New York that awful evening when he was shot and I was staying at the Virgin Records house in Perry Street, which was just a few blocks [sic] down the road from the Dakota Building where it happened, so it probably sank into my subconscious. It was originally inspired by a film I loved – Houdini, starring Tony Curtis, which was about attempts to contact Houdini after he'd died, through spiritualism… it was originally a song influenced by that, but a lot of other things must have crept in there without me realizing it.
—?Mike Oldfield, Randall, Gareth (1 June 1995). "Gareth Randall Interviews Mike Oldfield". Retrieved 1 May 2014.
Moonlight Shadow Lyrics
The first time ever she saw him
Carried away by a moonlight shadow
He passed on worried and warning
Carried away by a moonlight shadow
Lost in a riddle that Saturday night
Far away on the other side
He was caught in the middle of a desperate fight
And she couldn't find how to push through
The trees that whisper in the evening
Carried away by a moonlight shadow
Sing a song of sorrow and grieving
Carried away by a moonlight shadow
All she saw was a silhouette of a gun
Far away on the other side
He was shot six times by a man on the run
And she couldn't find how to push through
I stay, I pray
See you in heaven far away
I stay, I pray
See you in heaven one day
Four a.m. in the morning
Carried away by a moonlight shadow
I watched your vision forming
Carried away by a moonlight shadow
Stars roll slowly in a silvery night
Far away on the other side
Will you come to terms with me this night
But she couldn't find how to push through
I stay, I pray
See you in heaven far away
I stay, I pray
See you in heaven one day
Far away on the other side
Caught in the middle of a hundred and five
The night was heavy and the air was alive
But she couldn't find how to push through
Carried away by a moonlight shadow
Carried away by a moonlight shadow
Far away on the other side
But she couldn't find how to push through
Written by Michael Gordon Oldfield • Copyright © Sony/ATV Music Publishing LLC, Warner/Chappell Music, Inc, BMG Rights Management US, LLC
Comments