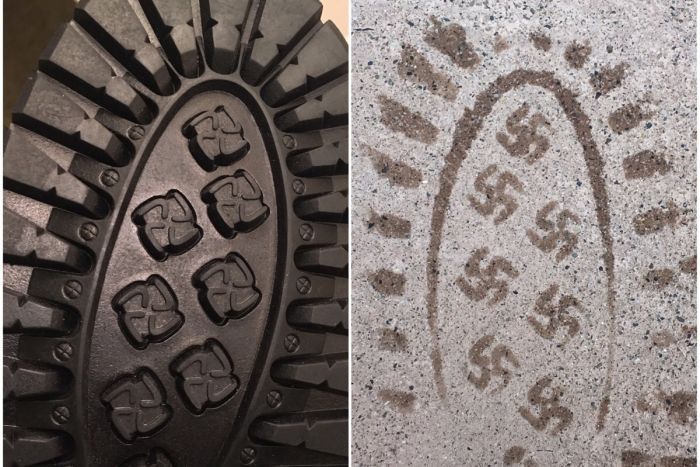 Californian based, Conal International Trading Inc has been forced to recall one of it's popular shoes from the market after it was found to leave a Swastika symbol from it's tread.
A Reddit user posted images of the Swastika symbol the shoes left behind.
The Company has apologised, stating the design was not meant to be that of a swastika and the imprints left behind were not intentional, they have recalled all of the shoes.
See the story at ABC Australia's website
Comments