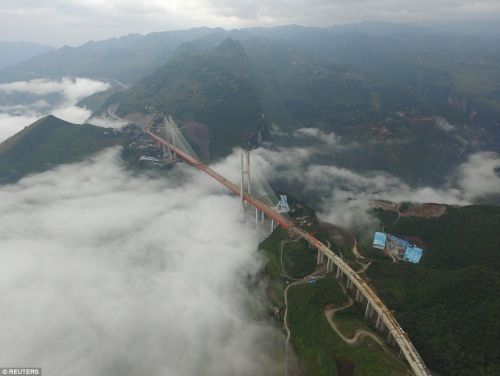 Photo: Reuters
China is home to many of The World's most amazing feats of structural engineering, not least of all are the collection of The World's highest bridges, 8 of the 10 Worlds Highest Bridges being in China.
The latest edition to China's impressive list is The Duge Beipanjiang Bridge, which now holds the record for The World's Highest Bridge. The Bridge crosses over the Nizhu River, it's deck being 565 Metres above the waters below. The bridge forms part of the G56 Hangzhou–Ruili Expressway between Qujing and Liupanshui The bridge has shortened the travel time between the city of Xuanwei in the Yunnan Province and Shuicheng county in the province of Guizhou from approx 5 hours to less than 2 hours.
Although completed in September 2016, The Duge Bridge was only recently inaugurated and open to the public on the 29th December 2016.
More Video & images of the World's Highest Bridge, click here ->>
Remote Location of Duge Beipanjiang Bridge


Photo: Dailymail.co.uk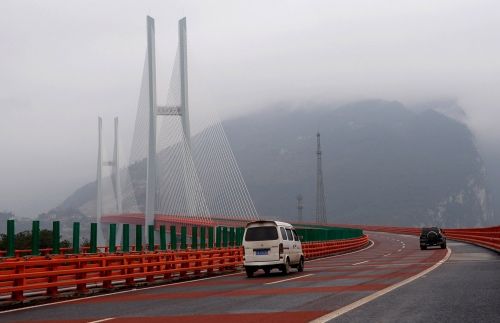 Photo: Unknown
The bridge crosses the the Nizhu river, and to give you some idea of the size of the drop down to the water below, it's almost two Eiffel Towers or one-and-a-half Empire State Buildings.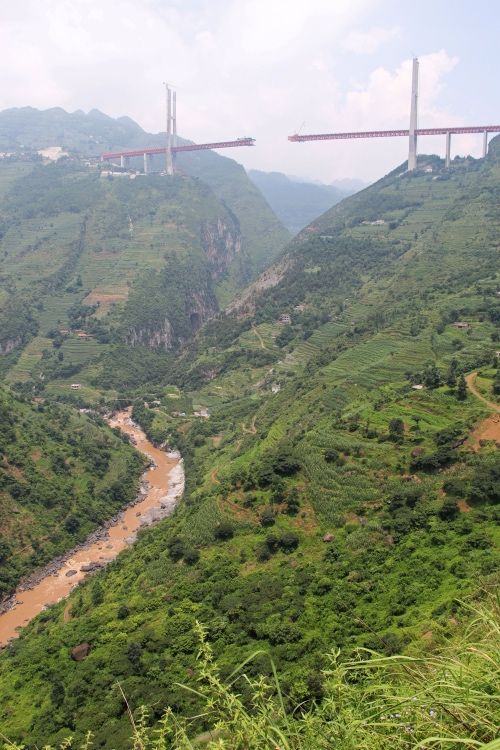 Photo: Unknown
The Duge Beipanjiang Bridge is an amazing feat of structural Engineering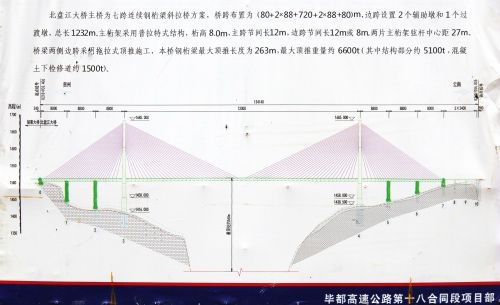 Photo: Wikipedia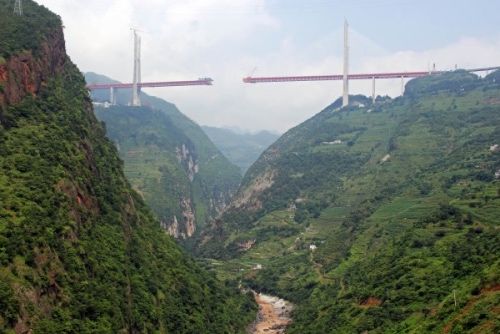 Photo: Unknown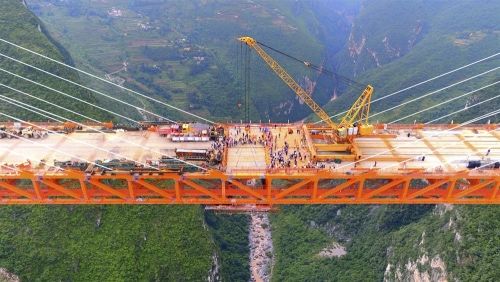 Photo: Unknown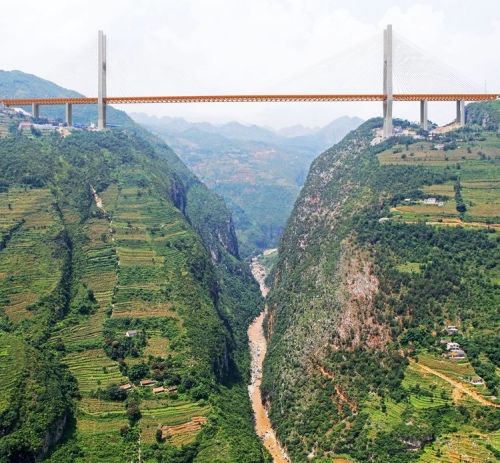 Photo: Unknown

Photo: Unknown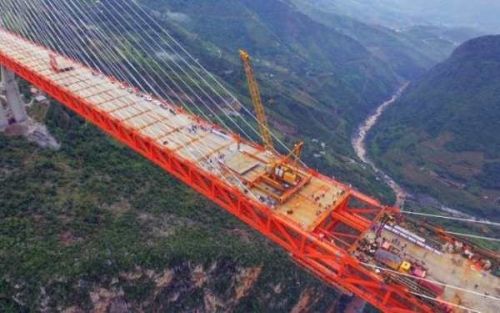 Photo: Unknown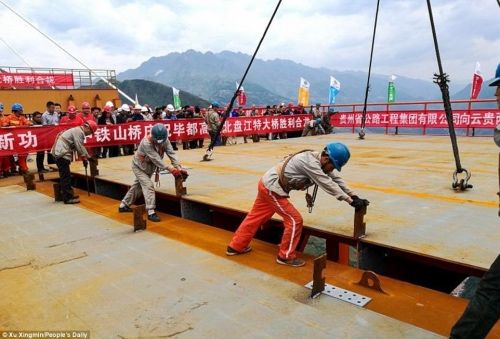 Photo: Xu XingMin Peoples Daily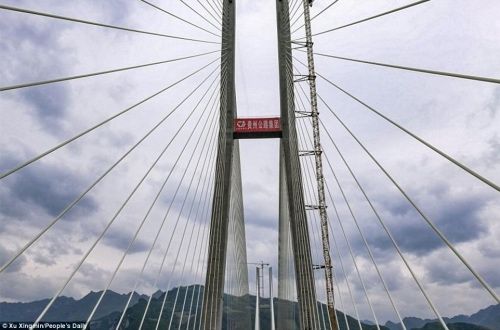 Photo: Xu XingMin Peoples Daily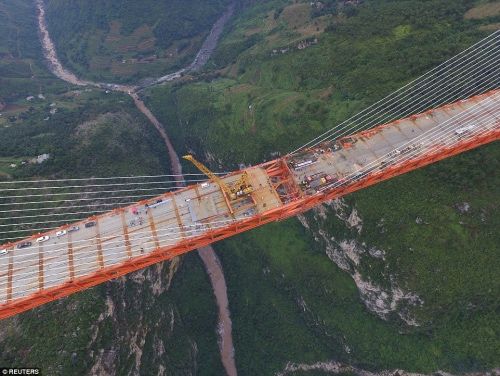 Photo: Reuters
The bridge stretches across a 1,341-metre (4,400-foot) span. Three years in the making, it's estimated to have cost the Chinese government around 1 billion yuan (or US$144 million).
Comments