Navagio Beach, located on the coast of Zakynthos, in the Ionian Islands of Greece is one of the places which you see and instantly get the feeling that you'd like to go there, at least I did anyway!. Take a look and decide for yourself.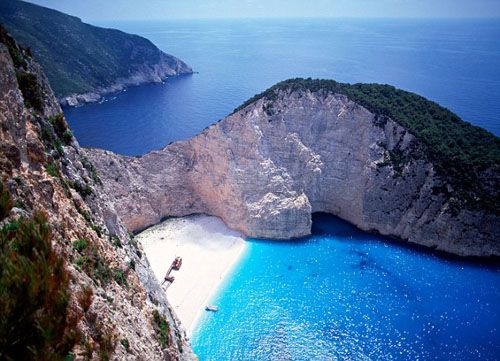 Due to it's pure white sandy beach and crystal clear blue waters it has become a favourite destination for tourists, who's only access is via boat.
The beach contains the wreck of a ship known as the Panagiotis, which was purportedly involved in smuggling of cigarettes when it was washed up on the beach in 1983, after which the area was nicknamed Smugglers Cove.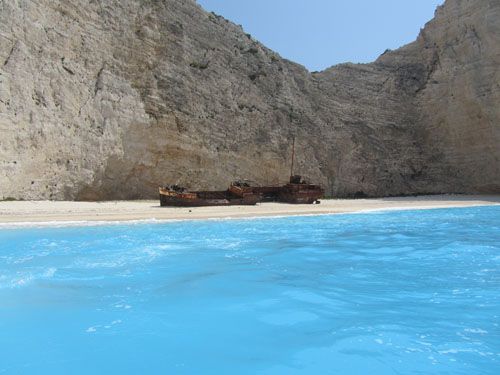 Oh, did I say before that the only access was via boat, Umm, not exactly true, if you happen to be into extreme sports, you could drop in via a quick base jump from the "600 feet plus" high limestone cliff.
Amazing video of Base Jumpers doing their thing at Navagio Beach
For many more pictures of this awesome beach click here –>>
Location of Navagio Beach in relation to the mainland of Greece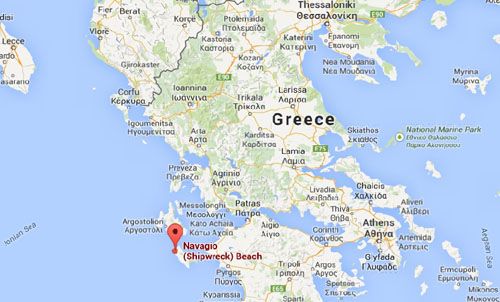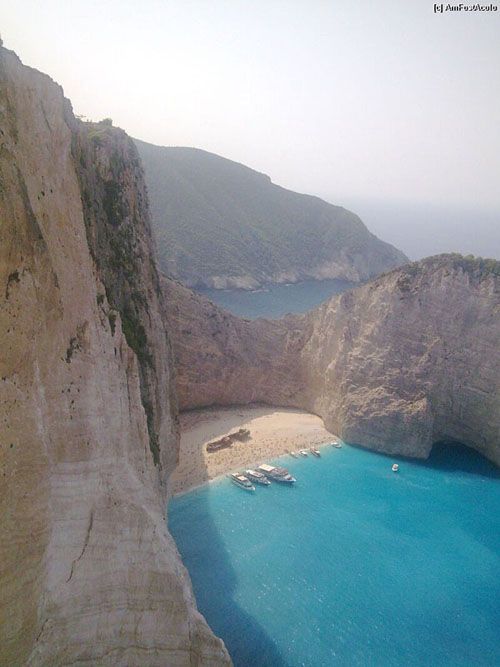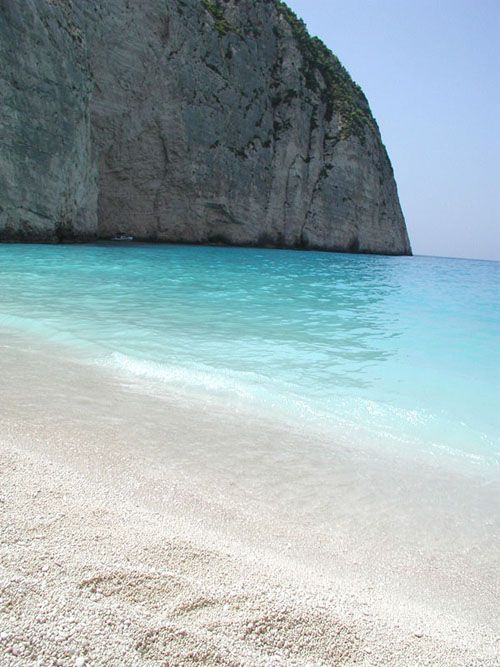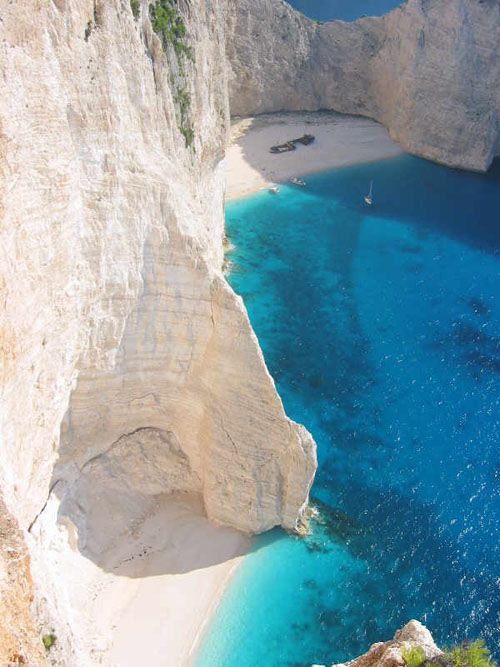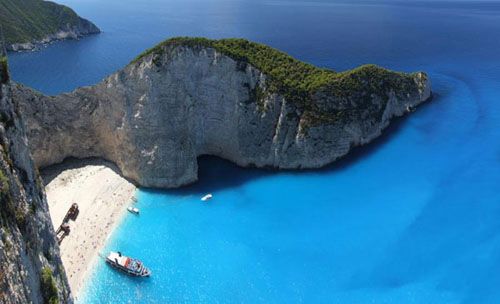 If you are interested in going to Navagio Beach, regular tours to the beach depart from Porto Vromi to the south, and from Agios Nikolaos and Cape Skinari to the north-east. Boats also arrive from the harbour of Zakynthos city.
Comments