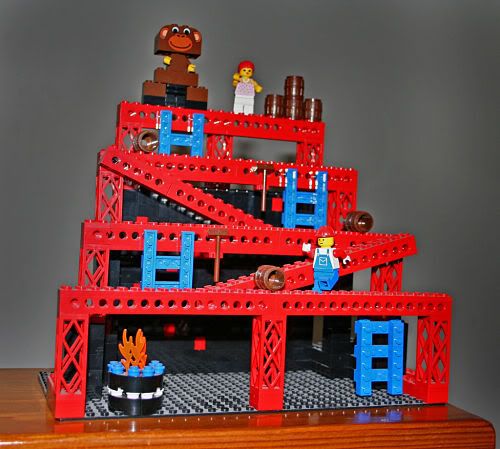 Photo: Fantastic Rob's Flickr set
Donkey kong was always the game I wanted as a kid, but it was $39.95 in about 1982-83, which for all of you people less then 30 years old was a crap load of money back then. I ended up getting a less expensive octapus game instead, I think it cost about $12-$15 and was OK but oh to have owned Donkey Kong.
Anyway a few of my friends owned it and I got to play from time to time.
Below is a working lego version that I found on Gearfuse.com a really neat site that I hadn't seen until recently.

Video: YouTube via Gearfuse
Comments