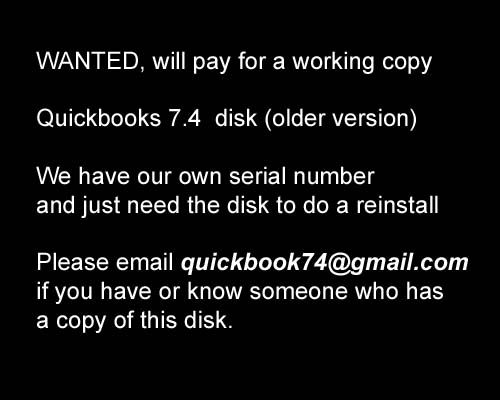 This ad says it all. We are looking for a Quickbooks 7.4 cd so that we can do a rebuild for a customer. We already have the serial number for the software, however they have misplaced their original disk. Problem is their PC is playing up and needs to be rebuilt.
Maybe you are using the newer version of quickbooks and the old cd is sitting around taking up space in your draw at home.
Any help would be appreciated and we will pay you $30 for the CD, plus what ever the postage costs are to send us the CD.
THANKS TO ALL THOSE WHO REPLIED, we now have a copy.
Comments