Video: YouTube
Ice Age seems the perfect video clip for Wilson Pickett's Land of 1000 dances.

Video: YouTube
I just don't know why this guy had to exit from the parking station this way. I am still trying to work out what he was thinking. Oh well I guess it takes all sorts to make up this world we live in.

Video: funnyordie.com
Muhammad Alley-Cat is in training so watch out all you boxing wannabes.

Video: funnyordie.com
Love her or hate her, Sarah Palin sure has given the media and a whole heap of comedians something to talk about.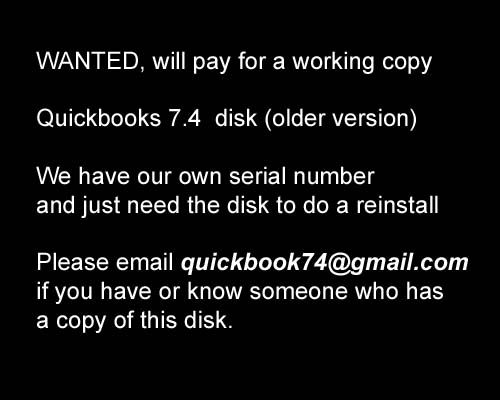 This ad says it all. We are looking for a Quickbooks 7.4 cd so that we can do a rebuild for a customer. We already have the serial number for the software, however they have misplaced their original disk. Problem is their PC is playing up and needs to be rebuilt.
Maybe you are using the newer version of quickbooks and the old cd is sitting around taking up space in your draw at home.
Any help would be appreciated and we will pay you $30 for the CD, plus what ever the postage costs are to send us the CD.
THANKS TO ALL THOSE WHO REPLIED, we now have a copy.

Video: Bofunk.com
Europe had an eternal hit with The Final Countdown, this guy's version may not be as memorable, but it is a bit funny none the less. Oh and what do you think of the KazooKeylele, what an instrument for the aspiring one man band.

Video: Bofunk.com
I don't know exactly what it is about our bodily functions which make for such laughs, but it always seems to work.

Video: YouTube
"They just don't write em like that anymore" What a true statement for all of us die hard 80's fans. I guess when you grow up in the eighties then you seem to get a good feeling about the music of that era.

Video: YouTube
Jessie's Girl by Rick Springfield is and absolute classic. It still seems to get people up dancing if they play this song at a pub or club here in Australia. I guess there's no substitute for a good song.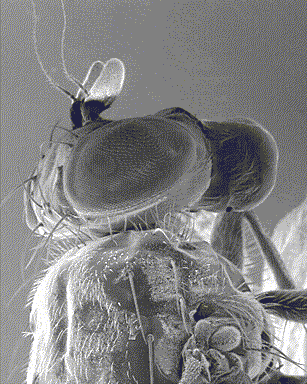 Photo: The Flys Eye
Close up view of a Flys Eye, very interesting and thanks to University of Hawaii at Manoa via photosfan.com for the image.
Website: University of Hawaii at Manoa via PhotosFan.com
Comments