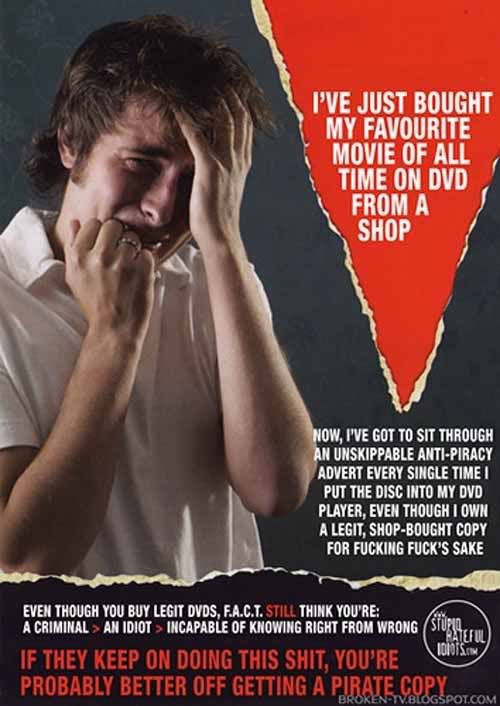 Photo: Broken-TV-Blogspot.com via Stumbled
I sort of sympathize with this… we all are sick of this.

Video: YouTube
It's altogether too easy to underestimate the capabilities of the Ancients, and perhaps affix credit for the Pyramids etc. to 'Off worlders', rather than giving credit to the Ancients ability, in this case to move blocks of stone which we would have problems moving, even with our present day mechanical technology.
The Indian Ayurveda and Yoga, along with the Chinese Acupuncture and Herbal Medicine, which are still practiced thousands of years later, are also too much underestimated. I think it's worth mentioning here also, that the Egyptians of the Pharaohs time, along with the Ancient Chinese, Greeks, South Americans and who knows how many others, also carried out quite complex surgical operations that, from archaeological evidence, are shown to have been successful.
I have a theory… that the 'ancients' were far more observant and thoughtful about what they saw or experienced, largely because of the absence of the mind numbing TV's 'Big Brother' & 'So you think you can dance' etc.

Video: JibJab
The more things change, the more things remain the same… whoever wins will have been funded by the same old crowd who supported the previous winners and losers, and in fact the future winners and losers.
The only solution to this problem is NO MORE POLITICAL DONATIONS & MORE REFERENDUMS. They have conditioned you to not to want to take part and to not be interested in politics.

Video: YouTube
How neat is this!

Photo: Stumbled
Since he makes a big thing about his religion:
Matthew 7:12
"So in everything, do to others what you would have them do to you, for this sums up the Law and the Prophets."
I'm at best an agnostic, and though I do do my best to live by the rule above, I'm a fan of Karma… and more than willing to give Karma a helping hand.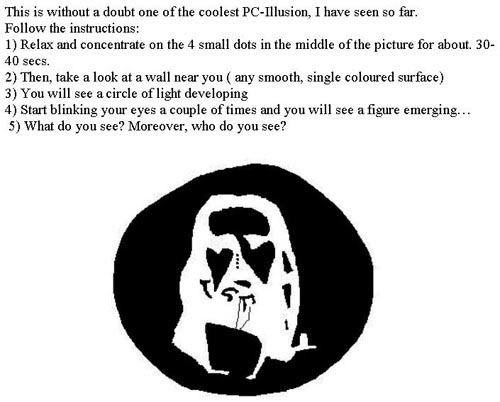 Photo: Stumbled
Well believe it or not it works! I am amazed… I wonder what would happen if I stared at a toasted cheese sandwich instead of the wall?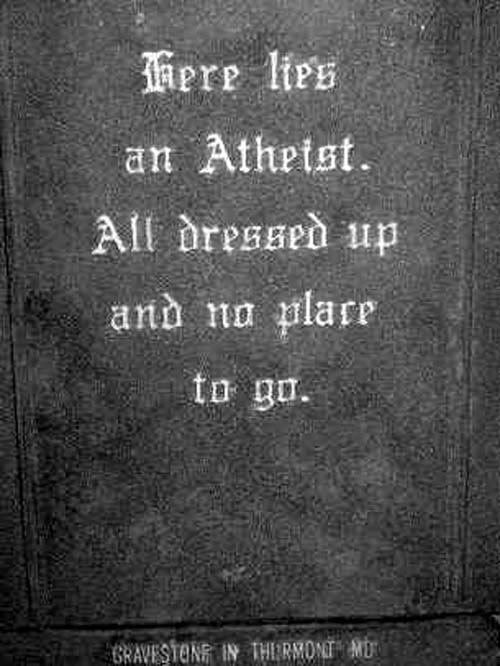 Photo: ##CREDIT FOR PHOTO##
Being a bit of an anarchist as well as a dyslectic atheist… I love the fact that atheist breaks the Law, 'i' before 'e' except after 'c'. Hey, if I'm wrong about that I'll blame it on my TBI (traumatic brain injury).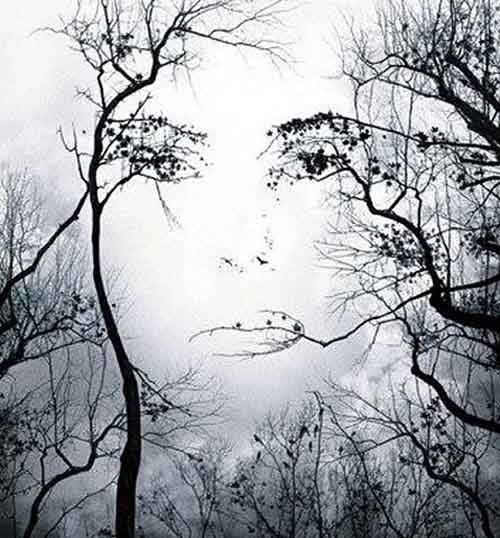 Photo: Stumbled
It's amazing that someone managed to put the scene and the face together don't you think?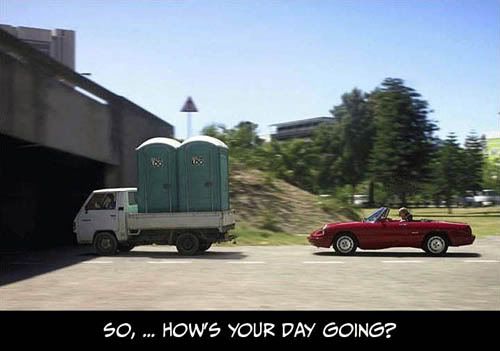 Photo: Stumbled
Is it wrong for me to smile as I wonder about the outcome?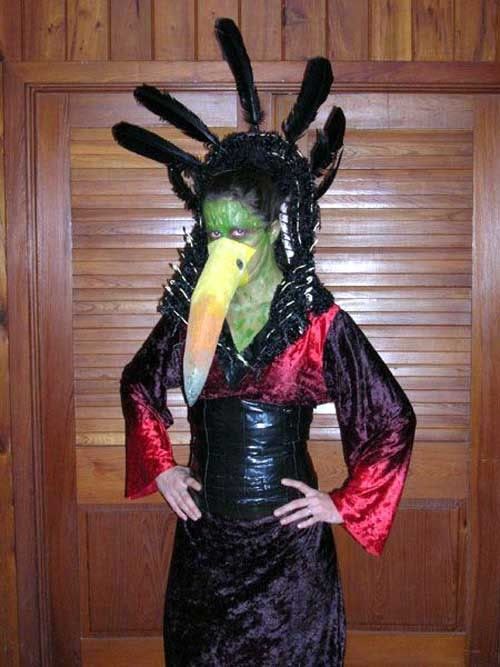 Photo: Stumbled
Man getalookatthis, you see some weird things on The Net… now what do you suppose is going on here, anybody got any ideas?
Comments