"Powered by a 400 horsepower small-block V8 (the same standard engine that powered the 2005 Corvette) the Bionic Dolphin can travel either on the surface of the water like a boat or completely submerged like a submarine. While the current models are only single-seaters Rowe has also designed a two-seat prototype that will serve as the production model. The Bionic Dolphin was scheduled to go on sale in early 2006 with a price tag of around $50,000 but looking at the website they still seem to be involved in the very important safety-testing stages." – Fast-World
Well as far as the general idea goes it's great, I want one! As far as a submarine goes, a Dolphin would have to be the ideal shape, but as for using 400 horsepower small-block V8, I'd say that oxygen is going to be a problem, since a motor that size needs considerable amounts.
Personally, a high torque electric motor driving a pump, as they use in jet boats, and making up the weight from the V8 with batteries may be a better idea.
POST CONTINUES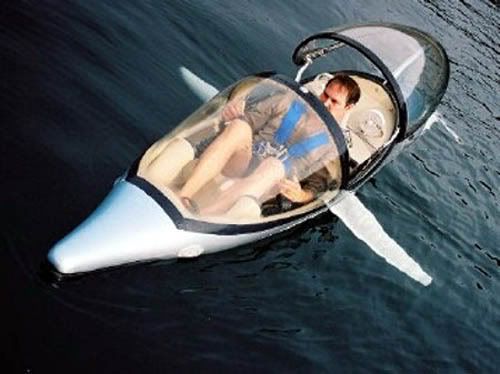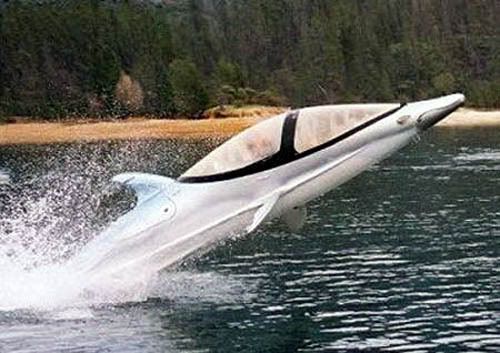 Photo: The Bionic Dolphin
Website: The Bionic Dolphin
Comments