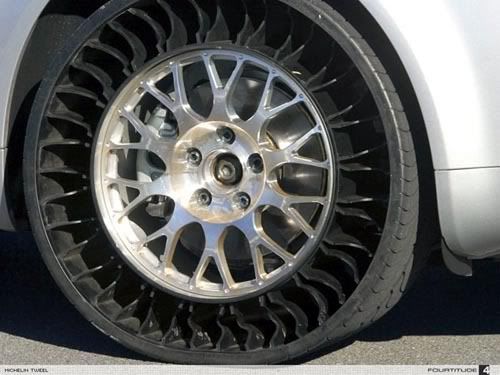 Read more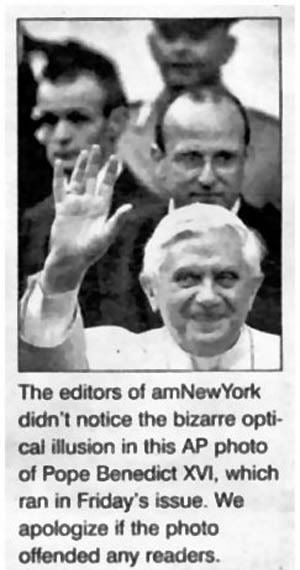 Photo: conflusions.com
Elvis Presley sang about the Devil in Disguise, I wonder if way back then he really meant the future pope.
Website: conflusions.com

Video: YouTube
So mother nature invented the wheel.

Video: YouTube
For those who don't know we have had a change of government in Australia last year, we tossed out George W Bush's little deputy sheriff John Winston Howard, a person whom I, and many other Aussie considered not only to be a liar, but either incompetent or like Bush, seemingly bent on weakening Australia and shoving us into the New World Order by stealth.
Here's a warning to the US and others, if your a two party country, realize this, both sides are in the pay of the same people who are reading from the same script… Kevin Rudd, leader of the 'new' Labor government's new nick name is now Kevin Dud, and now the Liberals, once ruled by John Winston Howard; who's name few are willing to mention, have a new leader who once said ironically "I've never voted liberal in my life!" and continues with his (for now) parties meaningless rhetoric, which now in opposition, is almost the opposite of what it was in government.
To day our third party The Democrats disappeared, they've officially left Parliament, defeated by by petty bickering amongst themselves and two of it's own voting with John Winston Howard; who could hardly believe his luck, a sad thing not just for those who served us so well, but for Australia. However, The Greens under Bob Brown are still doing well and hopefully will continue to grow. But here is the problem, both the Liberal Party (R) and the Labor Party (L), because of their political donations, will support each other in the decisions that matter, in regards to supporting the mining resources industry who pay their way.
The moral to the story is the more parties the harder it is to control a government… four legs are better than two. 🙂

Video: YouTube
This is spectacular footage of a talented professional… my definition of professional in this instance, is someone who is not an 'over night success', but in fact someone who learnt crawl, before they tried to run.

Video: Ted Talks via YouTube
Siegfried Woldhek by deductive reasoning and through his experience as an artist, paints us a portrait of Leonardo Da Vinci… personally I preferred the discredited theory, that the Mona Lisa was a self portrait of Da Vinci in drag, because it would have been quite a funny personal joke for Da Vinci.
glumbert – A Year In The Life Of A Base Jumper
Base jumping is absolutely awesome, I think if I was to do any form of parachuting though I would prefer to be a long way away from buildings or rock faces or any thing that I could be blown off course and slam into. Maybe one day I'll get to jumping out of a plane, Beam should be able to help me with it as he has jumped out of planes since he was 17 or so and done over 10,000 jumps.
This looks like lots of fun, I wouldn't like to slip down the escalator though, you might end up in a bit of a mess.
glumbert – How to get rid of a one night stand
This video is very funny, the guy must have been racking his brain to remember what happened last night. Surely that couldn't be a man, could it?

Video: YouTube
Basically spirituality is OK, it's religion that's the problem. For those who don't know who Kevin Smith is, he's the writer/director of the movie Dogma and here he's talking about the movie and it' background.
Comments