Video: YouTube
First images and video have recently been provided of the Phoenix Mars landing. The Phoenix made a successful arrival on Mars Sunday evening, May 25.
The NASA spacecraft Phoenix landed in the Northern Polar Region of Mars and will begin three months examining a site and it's likelihood of having frozen water.
The above video shows a pan by the spacecraft's video device looking out across the Martian Polar Plains.
Below is a video describing the mission and how it happened

Video: YouTube
3D image (below) showing Phoenix Mars Spacecraft upon landing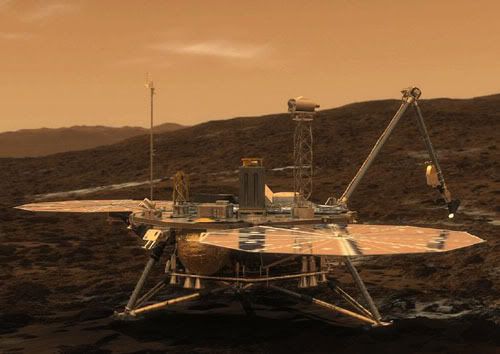 Image: NASA
Comments