Video: YouTube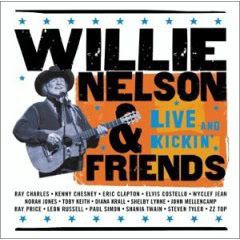 Steven Tyler and Willie Nelson come together here for an amazing rendition of the Aerosmith song Once is enough. Steven has an amazing sound, such clarity in his voice and Willie Nelson is a legend of country music. This has to be up there amongst my favourite songs.
A few people have been asking where and when this video clip was recorded.
This clip was recorded at a special party for Willie Nelson's 70th Birthday back in 2003. Willie invited a whole lot of friends and they all had their turn singing various songs with him. My Mum first showed me the DVD a year or so ago and I was very impressed, lots of good musicians and they all seem to have great respect for Willie Nelson.
You can buy the DVD at Amazon (see link below)
Website: Willie Nelson and Friends DVD at Amazon
POST CONTINUES see the lyrics to Once is enough
Once is enough (Aerosmith)
Been lucked out
Broke a woman's heart
With only myself to blame
Fate ran its course
I suffered a loss
I learned a lesson in pain
Cheated, lied
I took love for granted
Oh, I paid the price
I won't last a night
I won't make the same mistake twice
Once Is Enough, it's one time too many
The changes are rough, oh, Once Is Enough
Love went through such sudden change
Taken a turn for the worst
The joy turned to fear
The pain got so severe
Lord, I thought I was cursed
Get what you give
It comes around full circle
Oh, I paid the price
Love so fast
I won't make the same mistake twice
Once Is Enough, it's one time too many
Changes are rough, oh, Once Is Enough
Changes are rough, oh, Once Is Enough
Comments