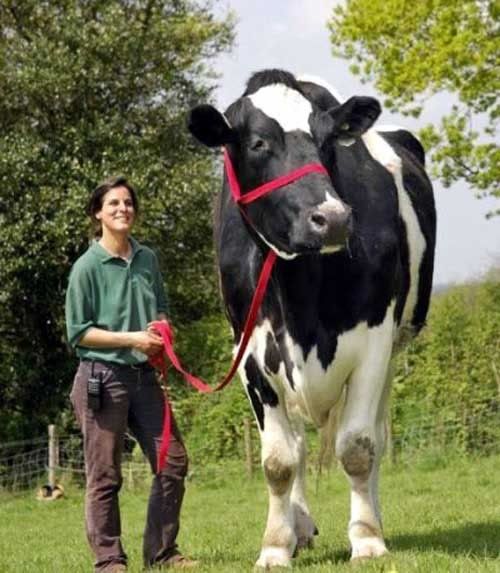 Photo: Funis2cool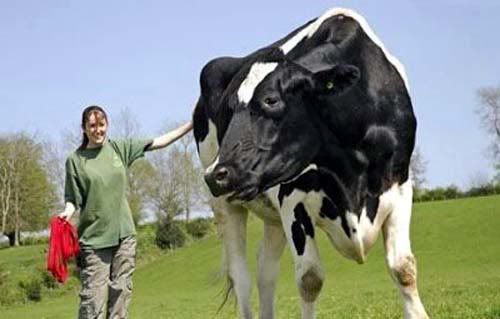 Photo: Funis2cool
As Homer Simpson would say…. "Mmmm Monsanto Growth hormones."
POST CONTINUES
"Chilli the bullock stands at 6ft 6ins to the top of his shoulder and is absolutely massive when he holds his head up.
Chilli lives at the Ferne Animal Sanctuary in Chard, Somerset, after he was left on their doorstep aged just six-days-old.
Nine years later, Chilli has kept on growing, and staff believe the giant will smash a record for Britain's tallest ever bovine.
Naomi Clarke, manager at the sanctuary, said: "As Chilli was growing up we began noticing that he was bigger than our other cattle.
"Miss Clarke said: "For some reason a farmer decided he didn't want Chilli and Jubilee so dumped them with three others on our doorstep nine years ago."
"He was only six days old and didn't look that big but as the years passed we noticed he was getting rather tall.
"Chilli dwarfs most horses, is the same height as a small elephant and casts a shadow over his cattle companions who are about 5ft in height"
"He now stands at 6ft 6ins from the floor to the top of his shoulder and he is massive when he holds his head up."
"We have made an application to Guinness Book Of Records and we are quite confident he will get it."
"Chilli, who is 6ft 7ins long, was left running around on the doorstep of the sanctuary along with his twin sister Jubilee in 1999."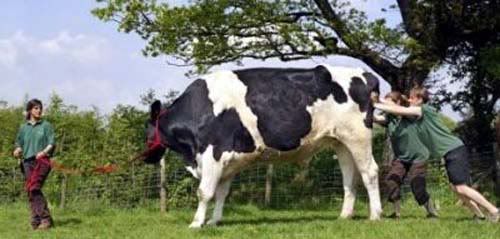 Photo: Funis2cool

Photo: Funis2cool
Website: Funis2cool
Comments