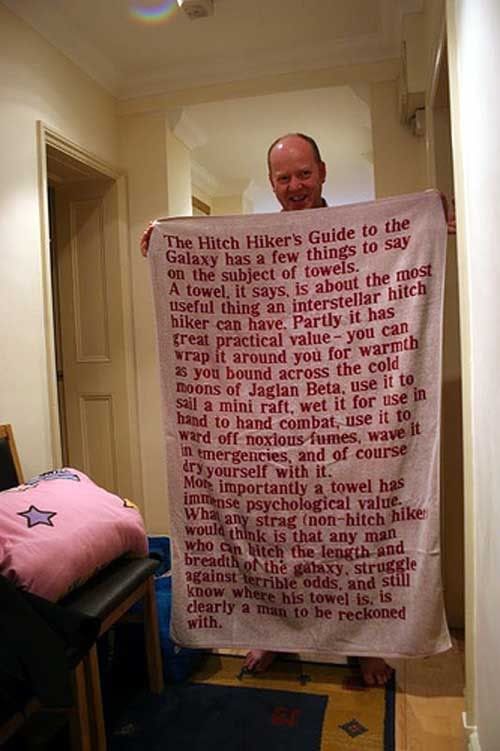 I want one of those Towels… where can I get one?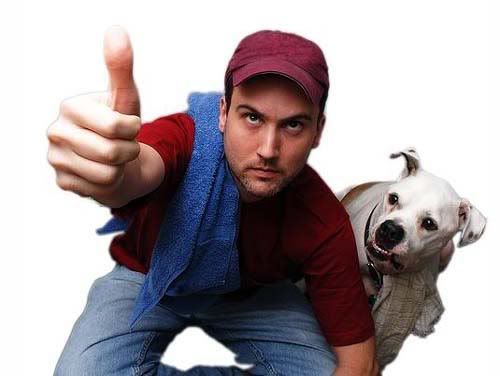 "Ignoring approaching Vogon destroyer, concentrating on much more important hidden dog cookie in my hand".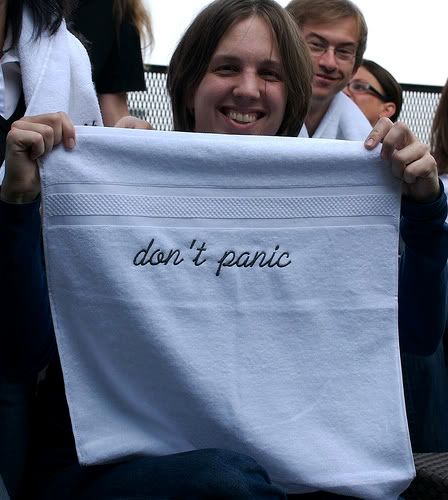 It's the idea that counts
Douglas Adams, gone but not forgotten. Celebrate Douglas
POST CONTINUES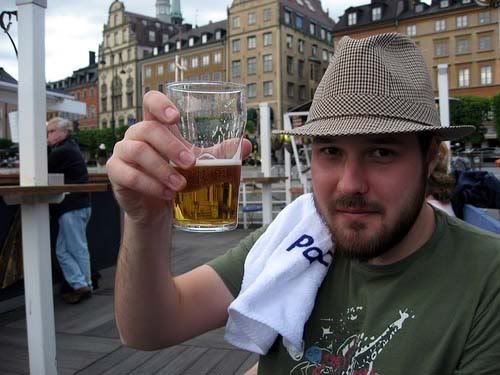 He's got the beer, the Towel and probably the Peanuts too.

Got the Towel & the T-Shirt!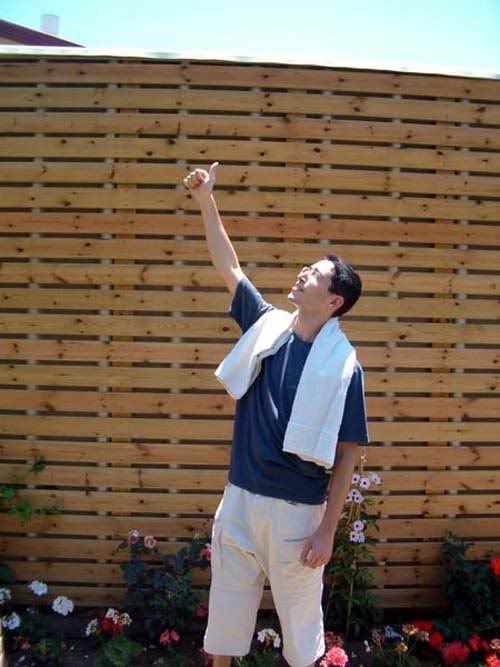 Hitchhiker with Towel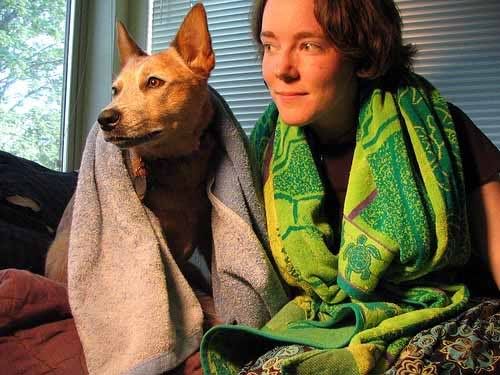 Hitchhiker & Dog with Towels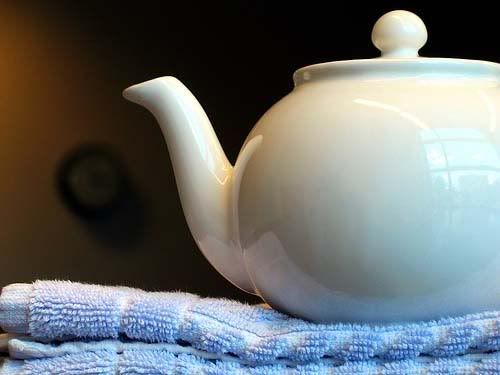 Nothing like a good pot of Tea kept warm by a Towel!
"There is a theory which states that if ever anyone discovers exactly what the Universe is for and why it is here, it will instantly disappear and be replaced by something even more bizarre and inexplicable.There is another theory which states that this has already happened."
"I love deadlines. I like the whooshing sound they make as they fly by".
"You live and learn. At any rate, you live".
"The knack of flying is learning how to throw yourself at the ground and miss".
Website: Flickr
Comments