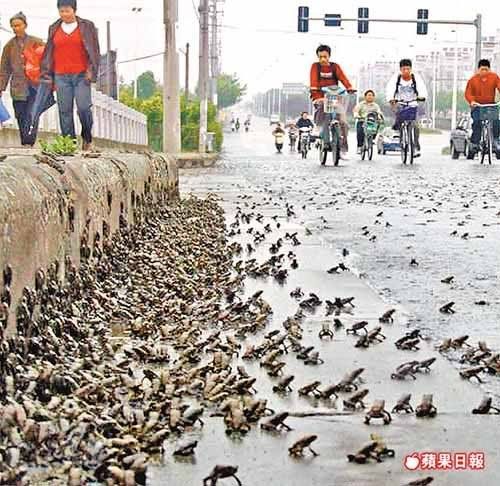 Photo: Weirdasianews.com
On May the 5th, Chinese locals noticed that there were frogs everywhere, they were on the move. The frogs were traveling with no fear of traffic as they crossed roads in huge numbers.
Many of the Chinese locals believed that the migrating frogs were an omen or sign of a coming natural disaster, however the Chinese government assured everyone that the frogs were just performing a natural migration for the purposes of propagation. The people accepted the advice and didn't take the omen seriously.
One week later on May 12th at approximately 2.45pm, the central Chinese province of Sichuan received a magnitude 7.8 earthquake and as you would all know by now thousands of people have lost their lives.
So much for China looking after it's people. Next time listen to the frogs
Website: Next time listen to the frogs
Comments