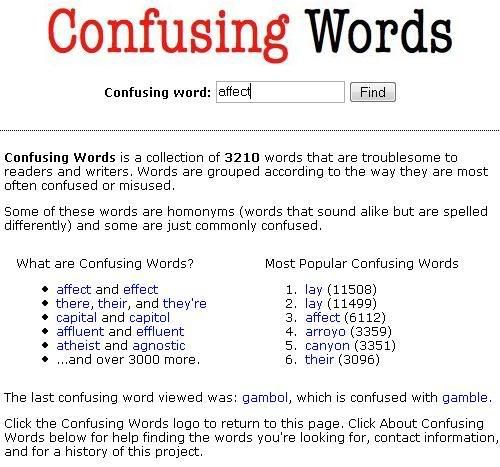 Image: Confusing Words
Ever had problems with some of those confusing words? To too or two, effect or affect, there their or they're. What about then or than. If so you are not alone, many people from time to time would have had the same problem.
Well there is a simple website which can help, www.confusingwords.com.
Just go to the website, type in the word in question and if it's on the list of confusing words you will get a list of all the words it is confused with and an explanation for each. I'm impressed with the simple and easy way that the site works.
Website: Confusing Words
Comments