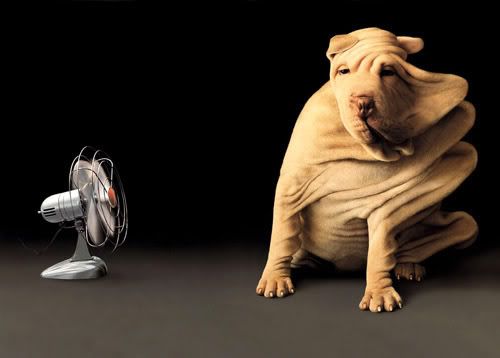 Photo: Stumble
You got to love some of the Photoshop stuff you see on the Net.
I remember seeing a movie once where a guy attempted to pick up a Shar-Pei and ended up with a hand full of lose skin… with the dog still on the floor.
Though I don't remember which movie it was, I do remember the actor saying "There's enough for two dogs in here!". This feature bred into these dogs; for those who don't know, is what made the Japanese Shar-Peis such good fighting dogs.
If for instance in a fight; and I do not approve at all of Dog Fights, if a Pitbull grabbed a Shar-Pei around the neck, the Shar-Pei would just swivel around in it's skin and grab the surprised attacking dog around it's neck and the fight would generally be all but over.
Comments