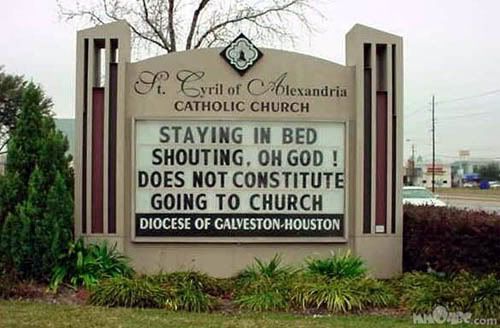 Photo: Stumble
Now the church, a church which needs you to go to church, so they can lay a guilt trip on you about sex and get you to help pay off the billions of dollars of compensation, which they have had to pay off for their pedophiles; settled out of court with no disclosure clauses… did I miss something?
Now I'll have to stay indoors every time there's a thunderstorm… not because I'm scared that god will zap me, but because if I do get zapped they'd say it was because I am blasphemous.
Question: Why is it a him? Why is it White, I could understand a less white version (Jewish or Italian), but why white. And finally why would a god who's all powerful want me to worship it… is it insecure or something?
Website: Roman Catholic sex abuse cases
Comments