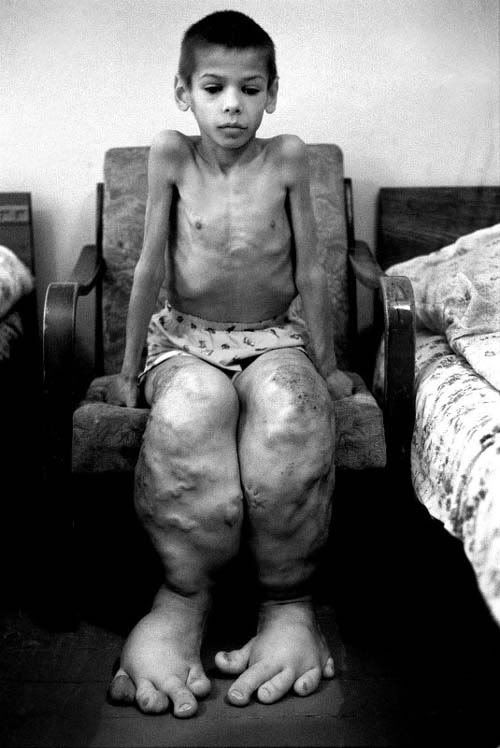 Photo: inmotion.magnumphotos
Yeah right… define 'safe' please.
They are a bunch of liars. They tell us they have solved the Nuclear waste problems… bullshit!
They say it will help with global warming… hellooo! The same sorts of people who initially denied that Climate Change and Global Warming was real, then denied it was largely as a result of human activity; in fact they still are denying that. Now they want you to trust them on Nuclear Energy, and they are spending millions on this campaign of bullshit… don't buy it folks.
Think back folks. Think about how often they have told you that there are WMDs or that something is safe, then later we have found out that not only were they wrong… but they deliberately and calculatingly lied to us. Do you really think that this time they are telling the truth about Nuclear Energy being safe and clean?
Check out our other site PaleBluDot for more on this, but to show you how stupid these proponents of Nuclear Power are, look where they want to build one of their 'new' power plants… that's an 'extinct' volcano (like St Helens) right next to the proposed site, and it's not like they haven't put Nuclear Power stations on other stupid sites, like 3 Mile Island. But wait there's more check this out and remember St Helens when you read "The utility's engineers had assured the commission that no likely earthquake could break the nuclear reactor's concrete-and-steel containment structure."
There are dozens of reasons why it's a stupid idea and there are dozens of other solutions. The Nuclear Power is nothing more than an attempt to maintain control over the worlds energy… the last thing they want are solutions they can't cash in on, the fact that you can provide most of your needs with local non mega corporate solutions just fills them with dread.
Website: Pogsblog
Comments