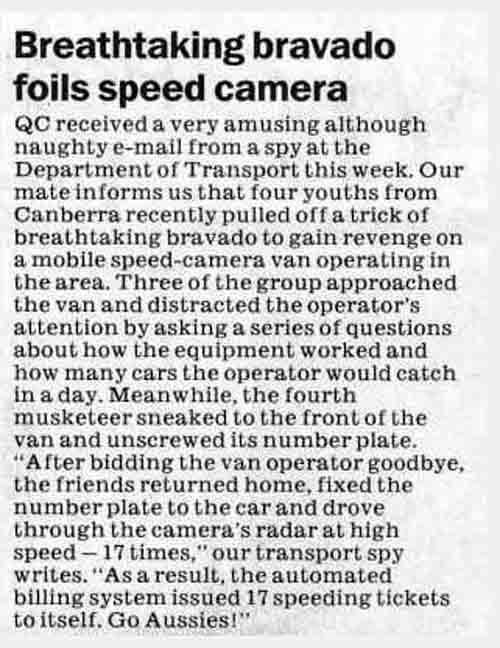 Photo: Stumble
I don't know about you guys… but Aussies Hate 'speed traps' as we call them. This one's for all those who feel the same way.
The various governments say they make the road safer, well if they were interested in making the roads safer, then why are they booking people for a few KPH above the speed limit… generally near hills etc?
And if they wanted to improve the safety on the roads, why is it that the money from these fines, goes into general revenue and not towards fixing the roads actually making them safer?
Comments