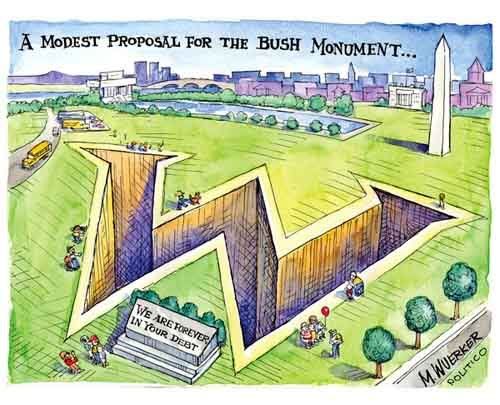 Photo: Stumble


Don't you just love cartoonists… 'some people say'; a little FOXism, that a picture is worth a thousand words. Well a good cartoon would have to be worth a book of words.
Question, how a country can consider impeaching a President for a head job or two, or three or more, yet does not impeach George W and Cheney? It is totally beyond me.
As for Rumsfield and the rest, they probably can't be impeached, but I believe they should be jailed and preferably put in with the general population.


Impeach George Bush, Dick Cheney and Donald Rumsfeld

Video: YouTube


Comments