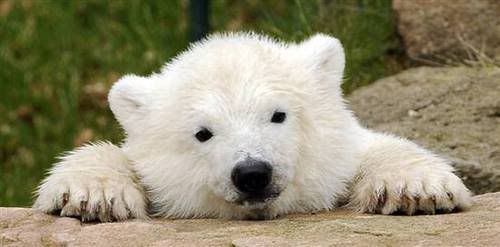 Photo: Joerg Koch / AFP – Getty Images
Flocke is German for snow flake and is the name given to Germany's latest Polar Bear Cub. Flocke is being kept behind closed doors and being hand fed by zookeepers, for fears that her mother may harm her.
See video footage of Flocke not long after being born below.

Video: YouTube
Website: Flocke, Germany's latest polar bear cub via Cuteoverload.com
Comments