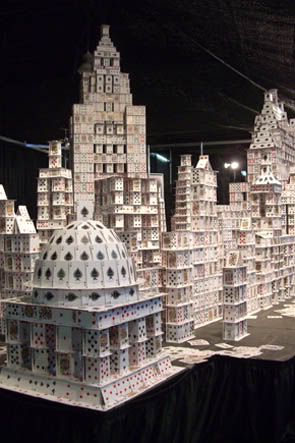 Photo: Bryan Berg, Vancouver
Bryan Berg is acknowledged as the inventor of Card Stacking on a grand scale. Bryan holds virtually all card stacking world records and continues to break his own records over and again.
Bryan is self taught and never uses tape, glue or any other tricks during his stacking.
Champion card stacker explains how it's done

Video: YouTube
POST CONTINUES see more card stacking pics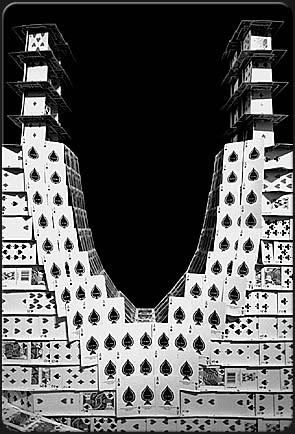 Photo: Bryan Berg, V Shape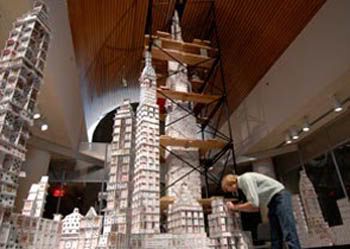 Photo: Bryan Berg, Scaffold

Photo: Bryan Berg, Record 2007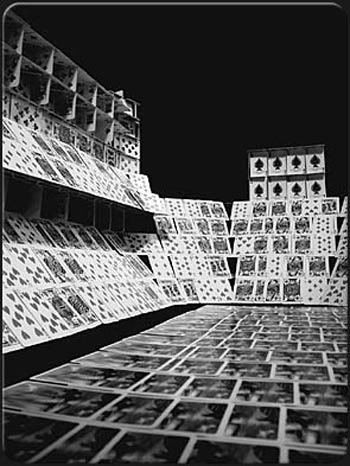 Photo: Bryan Berg, Memorial Stadium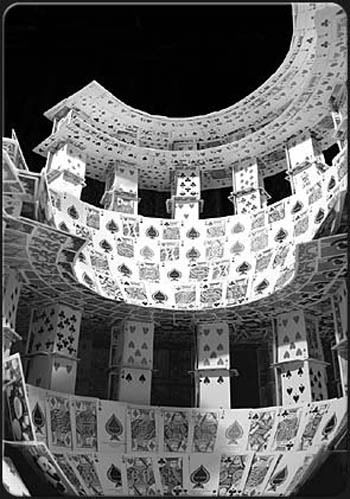 Photo: Bryan Berg, Massive Stadium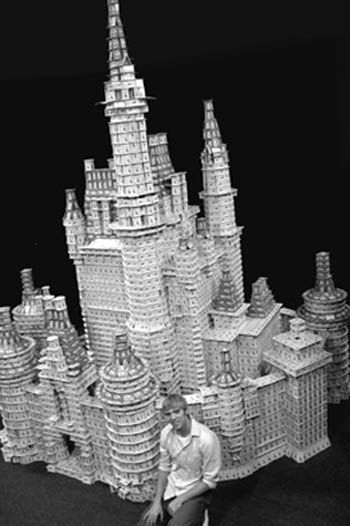 Photo: Bryan Berg, Disney Castle

Photo: Bryan Berg, Dallas 06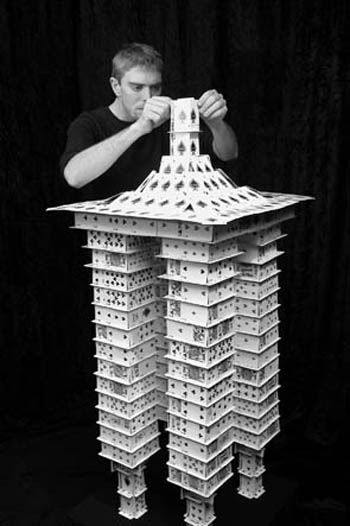 Photo: Bryan Berg, Big Rig
Website: Bryan Berg cardstacker
Comments