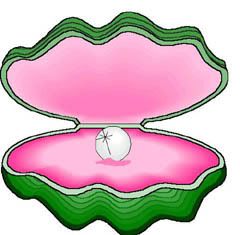 In the long run the pessimist may be proved right, but the optimist has a better time on the trip.
Daniel L. Reardon
Everyone is trying to accomplish something big, not realizing that life is made up of little things.
Frank A. Clark
One of the secrets of life is to make stepping-stones out of stumbling blocks. Jack Penn
Humility does not mean you think less of yourself. It means you think of yourself less.
Ken Blanchard
Experience is a hard teacher because she gives the test first, the lesson afterward.
Vernon Law
It's never crowded along the extra mile.
Wayne Dyer
Don't judge each day by the harvest you reap, but by the seeds you plant.
Robert Louis Stevenson
A candle loses nothing by lighting another candle.
Erin Majors
I find that the harder I work, the more luck I seem to have.
Thomas Jefferson
POST CONTINUES see many more pearls of wisdom
No trumpets sound when the important decisions of our life are made. Destiny is made known silently.
Agnes DeMille
You cannot shake hands with a clenched fist.
Indira Gandhi
To live only for some future goal is shallow. It's the sides of the mountain that sustain life, not the top.
Robert M. Pirsig
'Character' is doing the right thing when nobody's looking.
J.C. Watts
Even if you're on the right track, you'll get run over if you just sit there.
Will Rogers
Show class, have pride, and display character. If you do, winning takes care of itself.
Coach Paul "Bear" Bryant
Without the rich heart, wealth is an ugly beggar.
Ralph Waldo Emerson
If you make it plain you like people, it's hard for them to resist liking you back.
Lois McMaster Bujold
There are victories of the soul and spirit. Sometimes, even if you lose, you win.
Elie Wiesel
Sometimes you have to take the leap, and build your wings on the way down.
Kobi Yamada
Find these and many more pearls of wisdom at the link below.
Website: Pearls of Wisdom
Comments