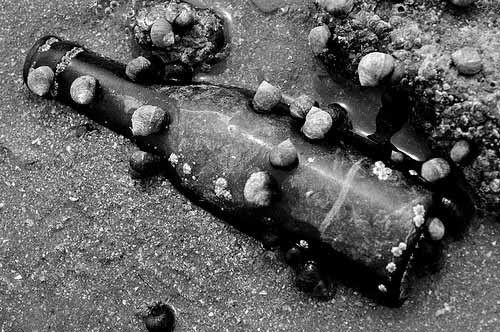 Photo: Seattlest.com
This is an interesting story from Seattlest.com.
Twenty-one years after typed messages inside bottles were set free into Puget Sound in a school science project, one of these messages was found by Alaskan Bear Hunter Merle Brandell in the Bering Sea.
The letter read:
"[This letter] is part of our science project to study oceans and learn about people in distant lands.Please send the date and location of the bottle with your address. I will send you my picture and tell you when and where the bottle was placed in the ocean. Your friend, Emily Hwaung."
After trying unsuccessfully to contact the North City School, Brandell eventually found that the school had long since closed and that the girl Emily was now a 30 year old woman.
It appears that the letter had travelled over 1700 miles before being discovered. The message had been sent during the 1986-87 school year and has spent over 20 years traveling the oceans before it was recently discovered.
Website: Message in a bottle found after 21 years
Comments