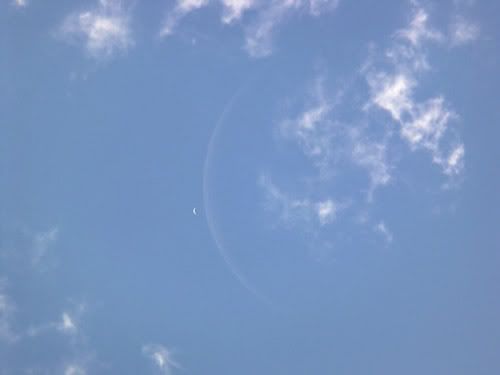 Photo: Stumble


I remember the first time I looked at a Mars and it's two moons Phobos & Deimos. I was memorized by their passage around Mars and the obvious sphericality not only of Mars, but it's two moons.
On the off chance that this will be seen by a friend of mine who is in fact an Astronomer, if not third, at least a second generation… from memory, both his parents are Astronomers.
Anyway, a few of us were having a little 'pit party'; an esoteric place which I curious to see if anybody reading this can identify. 🙂
So, where having a rather exclusive shamanistic (think that's a new word?) party. There were 8 of us gazing up at the stars, having a good time when our Astronomer friend joined us with one of his telescopes. After he'd set it up, and as luck would have it, there again was Mars and it's two companions, and there was much oooing and aaahing as we took turns looking at our outer close neighbor.
Now I'm going to share a rather intimate and embarrassing fantasy of mine with you now…
POST CONTINUES
I'd love to find a UFO with the keys in it!
Comments