Video: LiveLeak
Amazing images have been released showing the Mars surface revealed in 3D. The stunning 3D photographs were taken by the European Space Agency's Mars Express orbiter. These images were then sent 43 million miles (approx 69 Million km) back to Earth.
The photographs show the planet's mountain range known as the Hebes Chasma and it's five mile deep canyon.
Scientist are going to use the photographs to try to prove that water once existed on Mars.
See the Hebes Chasma images on Mars below
Image: the Hebes Chasma on Mars courtesy dailymail.co.uk
POST CONTINUES see more photos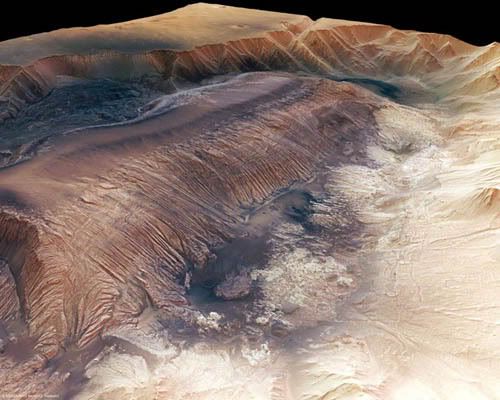 Image: the Hebes Chasma on Mars courtesy dailymail.co.uk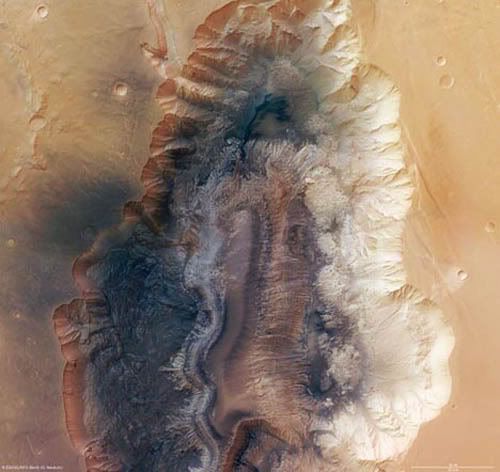 Image: the Hebes Chasma on Mars courtesy dailymail.co.uk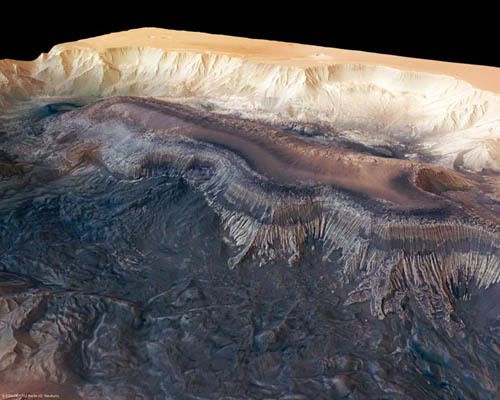 Image: the Hebes Chasma on Mars courtesy dailymail.co.uk
Website: Mars surface revealed Video and Mars surface at Dailymail.co.uk
Comments