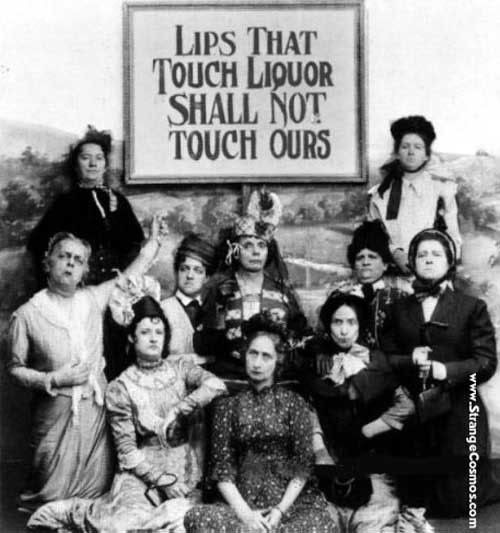 Photo: Stumble
I don't drink, well perhaps I should say I don't get drunk. I do enjoy the occasional Red, and the occasional good Scotch or Liqueur, but I prefer to remain in control and free of hangovers… how boring eh? But I have been known to have some fun tormenting the suffering next day, and I always feel great early in the morning.
Which reminds me of a W C Fields quote: "It was a women that drove me to drink… I never wrote to thank her."
It was ladies like those above who were in part, responsible for the Prohibition, and as usual with all Prohibitions, it was a roaring success… in the case of Alcohol for the Speakeasy, corrupt police, Al Capone, Bugs Moran and the alleged suppliers such as Joe Kennedy, later Senator as well as United States Ambassador to the United Kingdom and father of U.S. President John F. Kennedy and Senators Robert F. Kennedy and Ted Kennedy.
Mind you, if I was attached to any one of these ladies… I probably fake being a drunk. :p
Comments