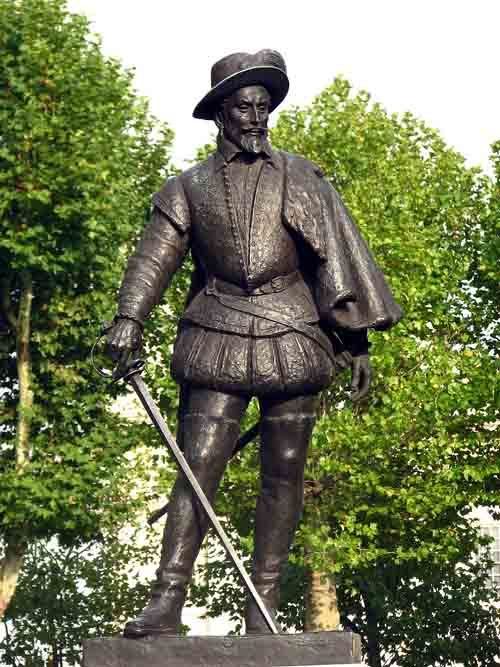 Photo: Creative Commons
"Statue of Sir Walter Raleigh in London, England. In addition to his fame for establishing the first English colony in the New World, Raleigh was also a respected writer and poet. Originally a favorite of Queen Elizabeth, Raleigh was later beheaded for treason in 1618."
But my idea for this post came from 'Today In Alternate History'.
"In 1584, history's most infamous drug dealer Sir Walter Raleigh was granted a patent to exploit the deadly tobacco narcotic in Virginia. Approximately 5.5 trillion cigarettes are produced globally each year by the tobacco industry, smoked by over 1.1 billion people, which is more than one-sixth of the world's total population. In the year 2000, global smoking deaths reached 5 million making Raleigh the greatest mass murderer in history."
I guess karma caught up with Walter… in advance.
Happy birthday tobacco companies… your time will come, though I'm still mystified as to how your executives got away with manifest barefaced lies uttered under Oath to The Grand Jury back in 1994… surely there aren't two Laws, one for the rich and one for the poor, the colored and the 'Pot heads' who's vice, unlike Tobacco, has NEVER been directly responsible, probably in what 10 or 20 thousand years, for a single death. mmm


Comments