Video: Break
I like seeing cool well organised stunts like this that go to plan.

Video: YouTube


Wow! That's a powerful torch. Wicked Lasers Torch Scrambled Eggs.
Website: Wicked Lasers Torch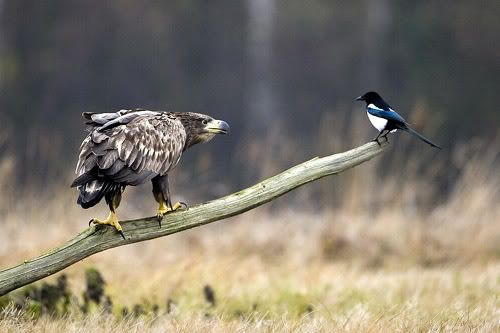 Photo: Fotografia
What a great shot. I'm a camera freak myself and I have had three such opportunities. The first was after a record frost on an airstrip, with all the ground and the tyre markers white with frost. All of a sudden a Robin with an incredibly red breast, landed not more than half a dozen meters from me on one of those tyres… with my camera about 30 meters away in side my bag in the hanger, bummer.
The second opportunity was I was parked facing a lake having a bit to eat, when a Pelican glided over my car and did a beautiful touchdown on the water, about 20 meters in front of me… and whilst it was settling in, fluffing up it wings, it was swooped from behind by a Huge Sea Eagle. The Eagle never made contact, I think it was just screwing with the Pelican. Again it had happened too fast for me and my camera was out of reach… I hate that!
Opportunity number three. I'm again at an airstrip. I'm camped next to a tree that's been hit twice by lightning and is half dead. I've had an early afternoon crash; I'd been working since about 5am, and would be still at it till about 10pm, so I had a siesta. When I got up the aforementioned tree was literally covered with Magpies and Galahs. 90% Magpies one side 90% Galahs the other side… it was sooo freaky, and my cameras were about 40 meters away in the camera room, dis_a_point_ed!
So I can say when I see freaky shots like this that I'm green with envy.



Video: Break
This is Victoria Falls in Zambia and if the height of the water is right then apparently you can swim in this little pool.
How easy would it be for you to go over the edge. Oh well I guess lots of people need to get their rush somehow.
Personally I would go skydiving before I would try swimming on the edge of a waterfall like this.
Dog Pack Attacks Gator In Louisiana.
This is amazing and needs to be seen to be believed.
"At times nature can be cruel, but there is also a raw beauty, and even a certain justice manifested within that cruelty."
"The alligator, one of the oldest and ultimate predators, normally considered the 'apex predator', can still fall victim to implemented 'team work' strategy, made possible due to the tight knit social structure and 'survival of the pack mentality' bred into the canines."
"See the remarkable photograph courtesy of Nature Magazine. Note that the Alpha dog has a muzzle hold on the gator preventing it from breathing, while another dog has a hold on the tail to keep it from thrashing. The third dog attacks the soft underbelly of the gator."
POST CONTINUES incredible photo, not for fainted the hearted Read more
Story outlining how the firewood was filled with marijuana.
Hello, is this the Sheriffs Office?
Yes. What can I do for you?
Im calling to report bout my neighbor Virgil Smith….Hes hidin marijuana inside his firewood! Dont quite know how he gets it inside them logs, but hes hidin it there.
Thank you very much for the call, sir.
The next day, the Sheriffs Deputies descend on Virgils house. They search the shed where the firewood is kept. Using axes, they bust open every piece of wood, but find no marijuana. They sneer at Virgil and leave.
Shortly, the phone rings at Virgils house.
Hey, Virgil! This heres Floyd….Did the Sheriff come?
Yeah!
Did they chop your firewood?
Yep!
Happy Birthday, buddy!
Website: Marijuana filled firewood

Video : YouTube


What a great toy for a dog left at home by their self whilst their owner's out… but it would never work for a cat.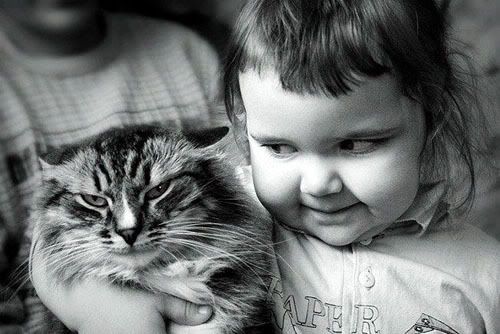 Photo: Stumble
They are obviously the best of friends… Not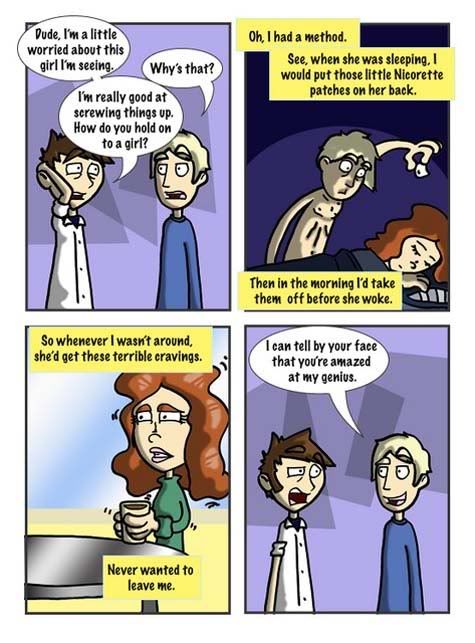 Image: aa1.naurunappula.com
Now I am definitely not condoning this sort of thing, but I did find it funny none the less.
Website: Cat cravings
Comments