Australia is currently going through an evaluation process to replace our F18 and our aging, though still highly effective F111s.
Though Australia is the only country on the planet to be using the F111, they are, particularly with the Australian upgrades, a highly effective long range Fighter/Bomber. In fact from memory in a War Games exercise with the US not that long ago one of our F111s took out, from memory, either a F14 or F15, because of our avionics and our sneaky lateral thinking… you see sometimes when betting on surefire things you lose your shirt.
Personally I'm ambivalent about the possible interim Super F18s, as I am about the F35 Joint Strike Fighter (stealthish fighter) or the hugely expensive F22 Raptor (stealth fighter).
If it was my choice I'd go for the Russian SU-37 if it were available, as an interim stopgap rather than the Super F18 because the SU-37 would most probably be much less expensive. That would give us an opportunity to learn a lot about the SU-37 and I believe, like with the F111, we'd be able to adapt and improve the avionics as well as the weapons systems. The money saved hopefully would mean our excellent fighter pilots might be able to actually do more real flying, as a posed to simulator training.
If I'm right about the possibility of us being able to upgrade the SU-37, it seems likely that the outcome would benefit us in two ways:- 1. The pilots would love it and maybe opt for staying in the Airforce for a lower wage rather than moving to Civil Aviation at three or four times the wage… your either a fighter pilot or a bus driver in my view. 2. The SU-37 if it could be improved in terms of avionics & weapons… putting asides the stealthiness, the SU-37 would kick arse in a Dogfight with all other aircraft, in my opinion.

The US F22

Video:Metacafe


The Russian SU-37



Video:Metacafe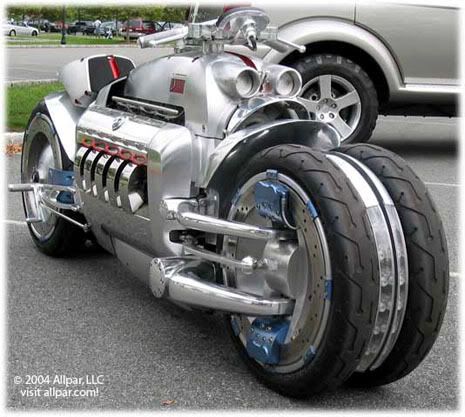 Photo: Unsure
it's a kiddies bike…
POST CONTINUES Read more

Video: YouTube
Many parents all over the world would be able to relate to this, I'm sure. Like the 'idunno' drawl you get sometimes when you ask your kids something.

Video: Metacafe
One of my heroes David Attenborough, presents some of the awesome Birds of Paradise of New Guinea, an incredible Island just north of Australia that has some of the most rugged terrain on the planet, terrain which led to isolating the tribes in adjacent valleys up to 16,000′ below the surrounding hills and resulted in some 800 languages.

Video: Metacafe


For those who have been with us for a while you may have noticed I have a thing for aviation and though the only experience I have had with model aircraft was watching a neighbor chase his dog around his back yard with his model aircraft (the dog was obviously not stressed about it). As hobbies go, model aircraft are cool, the building as well as the flying takes considerable skill and dedication which I appreciate.
The model is of a Boeing B-29 Superfortress, one of the largest aircraft to see service during World War II and the Korean War. The Superfortress was one of the earlier pressurized aircraft, it had a central fire-control system, remote-controlled machine gun turrets and it carried the atomic bombs that destroyed Hiroshima and 3 days later Nagasaki.
See the amazing pictures as this snake attacks the little baby, fortunately the baby comes out unscathed.
POST CONTINUES see the photos Read more

Video: YouTube
This video showing number one hits from YouTube should bring back plenty of memories for plenty of people.
The countries of the world and their respective capital cities:
Perfect for geography study, or you just want to keep up with Lilly from one of our earlier posts, see -> Clever Girl.
Afghanistan – Kabul
Albania – Tirane
Algeria – Algiers
Andorra – Andorra la Vella
Angola – Luanda
Antigua and Barbuda – Saint John's
Argentina – Buenos Aires
Armenia – Yerevan
Australia – Canberra
Austria – Vienna
Azerbaijan – Baku
The Bahamas – Nassau
Bahrain – Manama
Bangladesh – Dhaka
Barbados – Bridgetown
Belarus – Minsk
Belgium – Brussels
Belize – Belmopan
Benin – Porto-Novo
Bhutan – Thimphu
Bolivia – La Paz (administrative); Sucre (judicial)
Bosnia and Herzegovina – Sarajevo
Botswana – Gaborone
Brazil – Brasilia
Brunei – Bandar Seri Begawan
Bulgaria – Sofia
Burkina Faso – Ouagadougou
Burundi – Bujumbura
POST CONTINUES see the full list Read more

Photo: Michael Sholk


Liquor may be quicker, but this may win your geeky girlfriend's heart.
Website: Idealist
Hey, I'm not going to try and explain this software… I just love what it does.
"Using photos of oft-snapped subjects (like Notre Dame) scraped from around the Web, Photosynth (based on Seadragon technology) creates breathtaking multidimensional spaces with zoom and navigation features that outstrip all expectation. Its architect, Blaise Aguera y Arcas, shows it off in this standing-ovation demo. Curious about that speck in corner? Dive into a freefall and watch as the speck becomes a gargoyle. With an unpleasant grimace. And an ant-sized chip in its lower left molar. "Perhaps the most amazing demo I've seen this year," wrote Ethan Zuckerman, after TED2007. Indeed, Photosynth might utterly transform the way we manipulate and experience digital images."
Website: TED
Comments