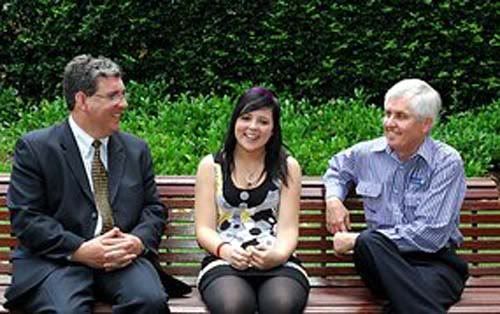 Photo: ABC Sydney
Above: Liver transplant recipient Demi-Lee Brennan with Dr Stephen Alexander and Dr Stuart Dorney at Westmead Hospital in Sydney.
A World first. A 15 year old Demi-Lee Brennan has been hailed as a "one-in-six-billion miracle" when her own body took charge and actually changed her own O-negative to the donor's blood type of O-positive.
Not only that, the stem cells from the donor liver had penetrated Miss Brennan's bone marrow, which means that Demi-Lee does not now need to take anti-rejection drugs because she has almost totally replaced her own immune system with the donor's. One doctor described the event "As the holy grail of transplants".
Website: ABC Sydney
Comments