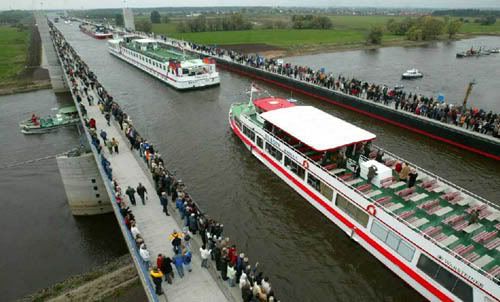 Photo: Water Bridge
The Magdeburg Water Bridge or Wasserstrassenkreuz in German, was completed in October 2003 and is 918 metres long.
The bridge is filled with water and joins 2 major shipping canals in Germany, the Elbe-Havel Canal and the Mittellandkanal. The canals meet near Magdeburg and lead to the countries industrial Ruhr Valley.
POST CONTINUES
The idea for the Water Bridge was first conceived in 1919 and a boat lift and bridge anchors were put in place in 1938, however construction was put on hold due to World War 2. The project was then put on hold indefinitely due to the cold war.
It wasn't until after the reunification of Germany that the project was back on track. Construction began again in 1997 and was completed in October 2003. Total cost for the bridge was half a billion euros.
The bridge now connects Berlin's inland harbour with ports on the Rhine river. The project used 24,000 metric tons of steel and 68,000 cubic metres of concrete.
The bridge nows saves a detour of 12 km through three separate locks.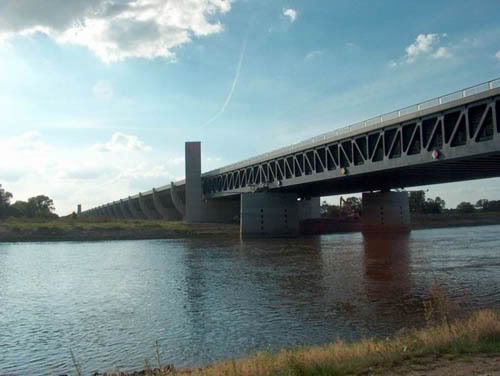 Photo: Water Bridge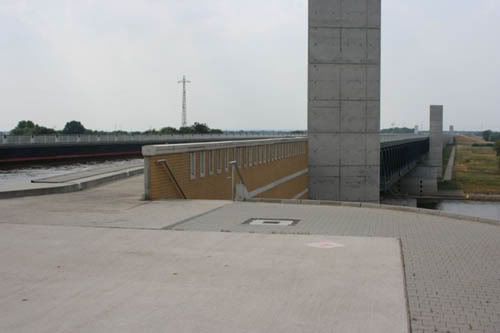 Photo: Water Bridge
Website: Magdeburg Water Bridge on Wikipedia
Comments