Photo: The Vertical Farm Project
"EXECUTIVE SUMMARY
The Vertical Farming concept rests heavily on a set of existing technologies that have yet to be fully realized. The implementation and coordination of technical elements required within a Vertical Farm facility have not been undertaken previously because conjectural analysis has lead many to believe that the capital investiture could not possibly be recovered. The following report seeks to definitively and comprehensively respond to a single question: is Vertical Farming financially realistic? Our findings are as follows:
1. The urban hydroponics model of Vertical Farming is both presently realizable and profitable. The investment return is comparable to stock market averages.
2. Properly implemented renewable energy sources can significantly reduce utilities expenditures, justifying their initial capital cost.
3. Corporate and institutional investors are willing to finance Vertical Farming as a result of the operations significant secondary benefits.
4. Vertical Farming presents a unique investment opportunity as it aims to revolutionize our understanding of food production and urban development."
POST CONTINUES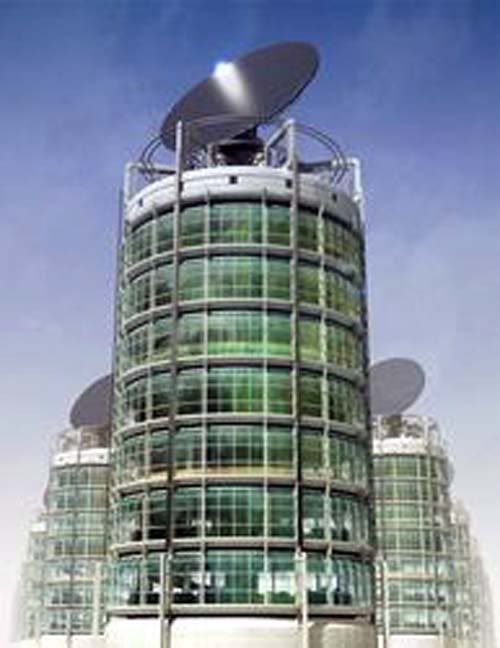 Photo: Vertical Farming
Though to date I'm not that impressed with 'Hydro' results I will say that I'm optimistic that we will be able to grow very close to natural fruit 'n vegies using systems not unlike the aforementioned Vertical Farming.
My reservations are more towards the various companies and organizations that see this as an opportunity to dominate or control our food source. My preferred focused is one more on developing techniques to grow the more nutritionally valuable 'antique' varieties which I believe is possible.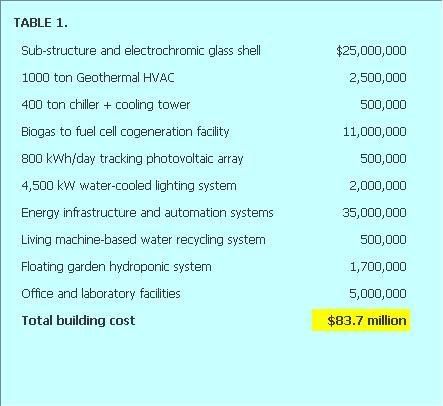 Photo: Vertical Farming
Costing is always a problem as far as working out is concerned, it's a rarity to have a project come out on budget it seems, Mark Twain views on budget… that they are a "methodical way of going broke." seems to sum up their success, but there are always intrinsic considerations such as having a food source close to it's market and the savings in transport and the products freshness.


Photo: Vertical Farming
Any method of growing for instance 11 million lettuces/year within the footprint of the above building I would think is worth investigating when all considerations are taken into account, and it's no just lettuces we are talking about here, the bounty includes fish and other aquatic farming produce as well as a host of other byproducts.
I found the link below a wealth of information on Vertical Farming.
Website: Vertical Farming
Comments