After my previous post (UFO – Cover up) I decided to do a post on Crop Circles since I'd remembered watching a DVD called 'Crop Circles' and was staggered the the variation of designs, the period that these Crop Circles had been created and the number of countries they had appeared in. During my search I found Lucy Pringle's site so I just had to cover it.

Photo: Lucy Pringle
After looking at her numerous fantastic photographs I read some of her material. The first thing I realized was how shabbily she had been treated by some of the media. Having both witnessed and experienced much the same thing myself, having watched how cynical, ignorant and amoral producers and presenters, who are egocentric as well, blatantly lie and take out of context by sneaky editing what one says, my heart went out to her.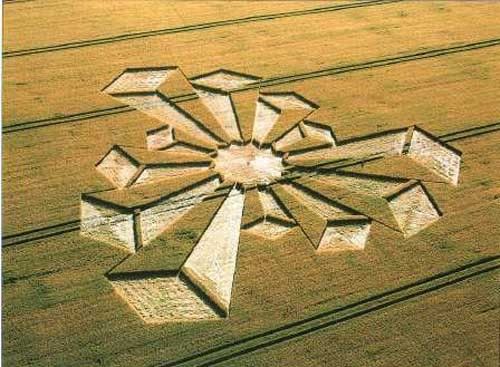 Photo: Lucy Pringle
POST CONTINUES
It seems highly unlikely to me that so many perfectly produced Crop Circles, in so many countries, over so many years could be produced by people with apparently warped senses of humor, sure there have been cases of forgery, but surely not that many for that long in that many countries… or are the same people who scoff at conspiracies so efficient at their own conspiracies, or are we supposed to believe they all acted independently.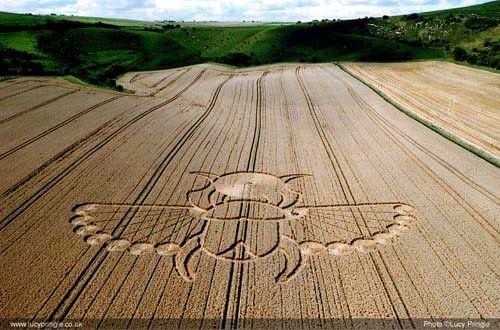 Photo: Lucy Pringle
In the 'Crop Circles' DVD the premise proposed was that the 'aliens' were in some way conditioning us to the prospect that we are not alone, that they were watching… perhaps studying us. If I was in their position I guess I might do the same.

Photo: Lucy Pringle
Website: Lucy Pringle
Comments