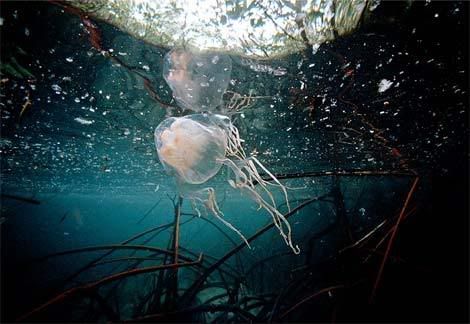 Photo: Box Jellyfish – Carybdea alata by David Doubilet
Also known as the sea wasp or marine stinger.
Regarded as one of the most dangerous of marine animals. The Box Jellyfish floats around almost invisible in the waters of Northern Australia; along side the Crocs, between October to April.
The venom present in the tentacles; which in some cases are almost 3 meters long, is extremely toxic and my result in cardio-respiratory dysfunction with in a just a few minutes.
Website: GBR Explorer
Comments