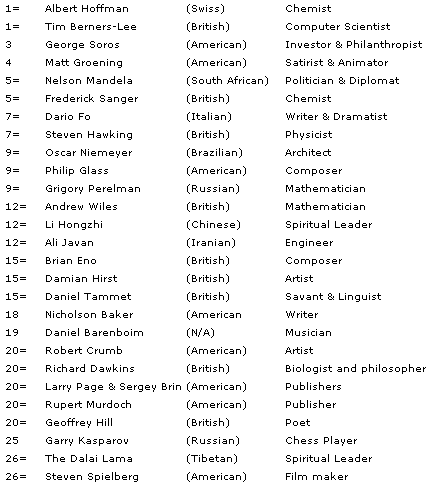 The full list can be found at the link below.
"The top 100 living geniuses was compiled by a panel of six experts in creativity and innovation from Creators Synectics, a global consultants firm.
The company emailed 4,000 Britons this summer and asked them to nominate up to 10 living people who they considered geniuses.
Each genius was then awarded scores out of ten against criteria which included: paradigm shifting; popular acclaim; intellectual power; achievement and cultural importance."–from Britain's Telegraph
Website: Top 100 living geniuses
Comments