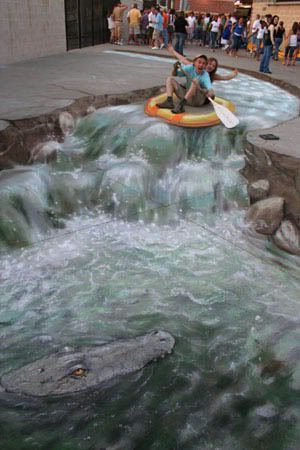 Julian Beever Pavement art
You may already have seen these pictures via email, however I thought it was worth showing you a couple of My Favourite Julian Beever Drawings. These are original pavement drawings, no tricks or smoke and mirrors. Click the link below to see many more on Julian's website.
Website: Julian Beever Pavement Art.
Comments