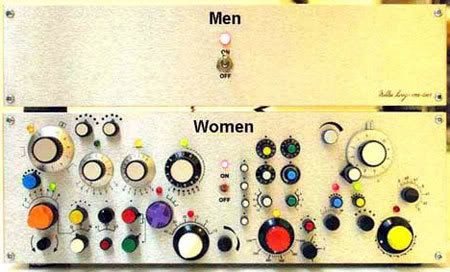 Photo: An Engineer's perspective perhaps.
This photo makes me laugh every time. An engineer friend of mine sent it … he has remained happily married for possibly longer than I've been alive.
Now I'm not one for putting the fairer sex down… however, why do they always show interest in you… then try to change you? Why do they… after giving you the 'silent treatment' get more upset when your happy to accept that? Why is it that logic is expected to take a back seat to emotions?
Comments