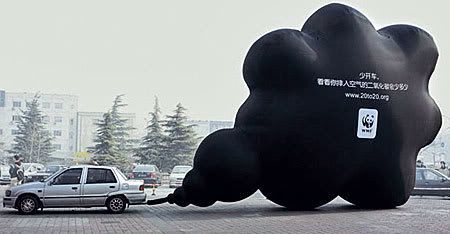 With the Chinese economy booming comes an increase in the number of cars.
WWF created this dramatic way to make their point, hooking up a balloon to a car's exhaust pipe.
Balloon Chinese translation: "Drive one day less and look how much carbon monoxide you'll keep out of the air we breathe."
Website: Balloon on cars exhaust pipe, Antipollution message.
Comments