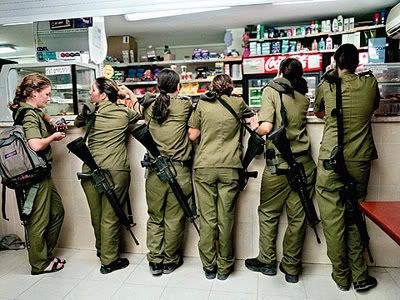 Photography by Rachel Papo.
"I decided to portray female soldiers in Israel during their mandatory military service as a way for me to revisit my own experience. I served as a photographer in the Israeli Air Force between 1988-1990. Rather than portraying the soldier as heroic, confident, or proud, my images disclose a complexity of emotions. She is a soldier in uniform but at the same time she is a teenage girl who is trying to negotiate between these two extreme dimensions."
Website: Rachel Papo.
Comments