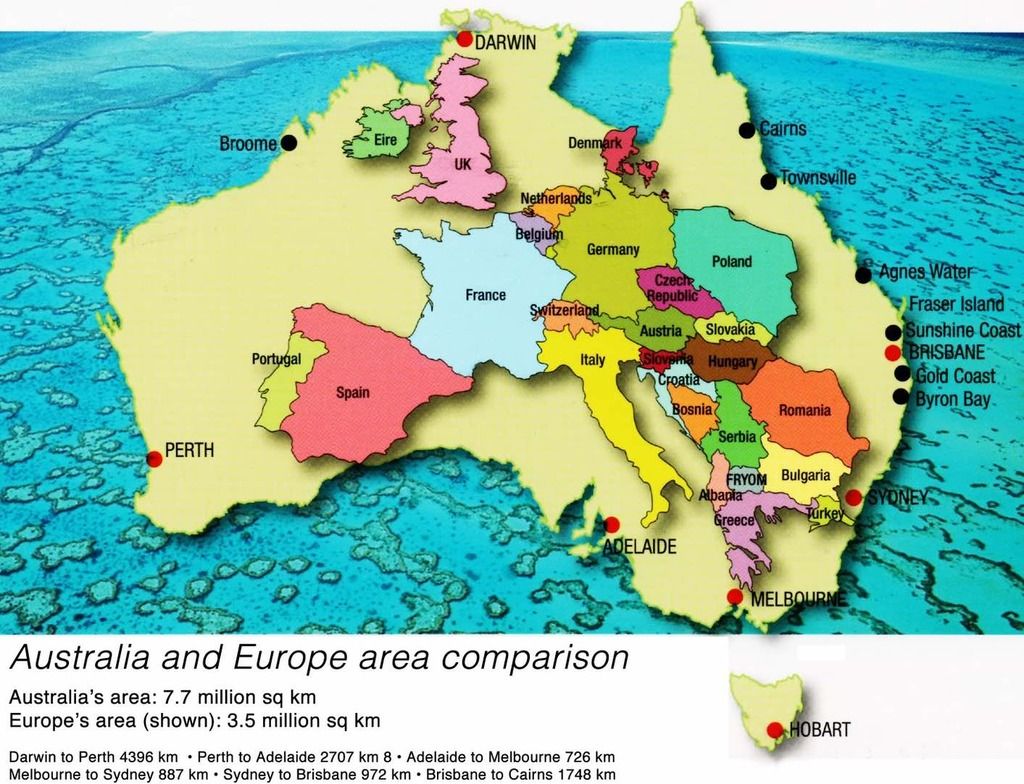 Perspective is a wonderful thing. When shown like this, it's so much easier to see how big Australia really is.
A massive Alligator has taken centre stage in Circle B Park, Polk County, Florida. I for one, would be giving this fella a wide berth,
Fired on Mars from Nick and Nate on Vimeo.
A great short story if you are in tune to the type of Humour, I got to say I did find this little skit quite amusing, Life on Mars though?, Bowie Song?, British Television Series?, or Reality?, it's certainly looking more and more likely to be When, rather than If.
Mars One is a group looking to give it a red hot crack, Checkout their Website www.mars-one.com as well as the twitter feed below to see how they are going. The feed below is scrollable.
While we are on the Time Lapse videos, Here is one showing 14 Different cities in 4 countries around Europe, Dominic has described this as Civilization: The Rise of Europe, See more of Dominic's description of this video here Dominic@Vimeo
Stumble Series 2, Quebec City Time Lapse, Please See Dominic@Vimeo for more of his videos
I Stumbled on this Time Lapse Video of New York, which really does seem to portray the vibrancy that is New York, A quick trip through the day and out the other side. Please See Dominic@Vimeo for more of his videos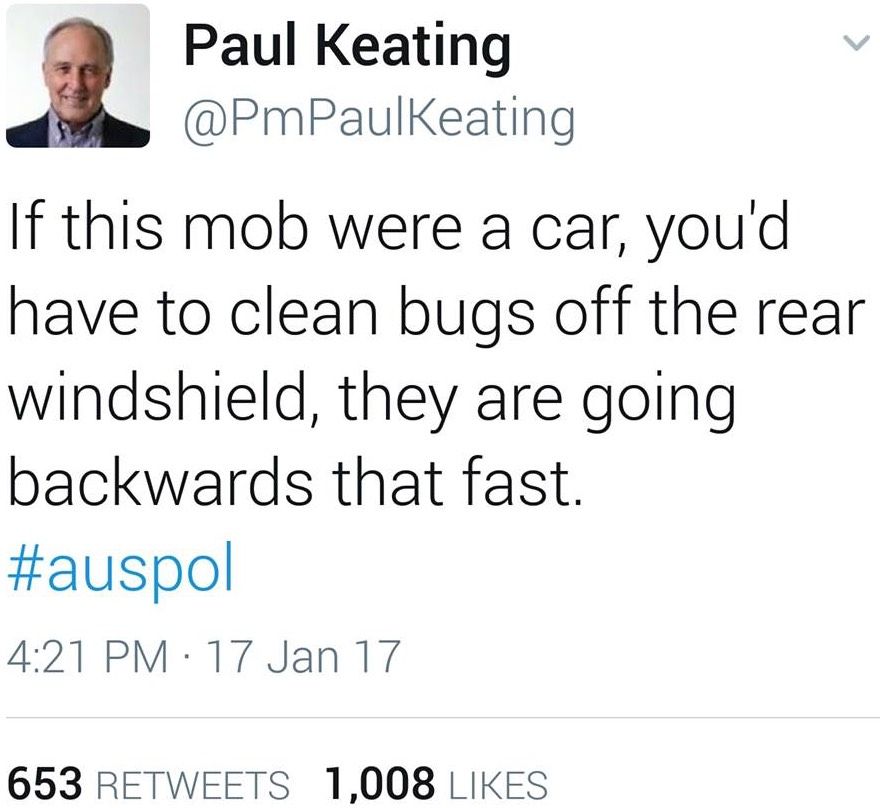 For our readers who live outside of Australia and may not be familiar with Paul Keating, He is an Ex Labour Party Leader who served firstly as Treasurer under Bob Hawke's Prime Ministership for 8 Years, and then as Prime Minister of our country for a further 5 Years from 1991 to 1996. In my opinion he is the Best Leader our Country has probably ever seen. There is definitely no doubt that he was and still is the king of the one line quotes that would knock the absolute stuffing out of the then Liberal Opposition Party. Here he is in the picture shown tweeting another insult to the Liberal Party, right on the money as usual.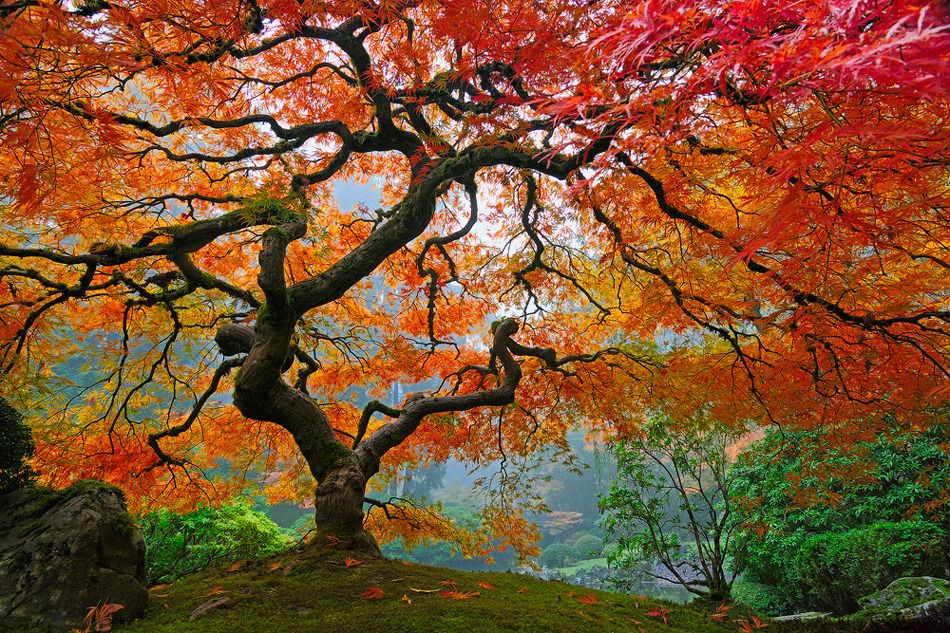 Stumbled across this tree and found it to be from EarthShots.org
Moonlight Shadow by Mike Oldfield has always been a favourite song of mine, Scottish vocalist Maggie Reilly has such a smooth, yet haunting sound. It's not a Cold Chisel or Bruce Springsteen as per my usual favourites, but an amazing sound and something that always gets me, every time I hear it, OK What I'm trying to say is, I don't care what kind of music it is, if I like the sound i'll like the song.
The Song: Moonlight Shadow was Written and Performed by the incredibly talented Instrumentalist Mike Oldfield, with main vocals for the song performed by Scottish vocalist Maggie Reilly. The song is the most successful single for Oldfield, reaching number one in a number of countries throughout Europe.
Click here for the meaning behind the song and the vocals –>> Read more
My Kids got to experience 25 Days of small Christmas Gifts (Just little hidden treasures in a cardboard display that opens to reveal one small item each day). This video however is quite a different take on the 12 Days of Christmas thing. I find it very funny and recommend the 7 or so minutes to watch.