Navagio Beach, located on the coast of Zakynthos, in the Ionian Islands of Greece is one of the places which you see and instantly get the feeling that you'd like to go there, at least I did anyway!. Take a look and decide for yourself.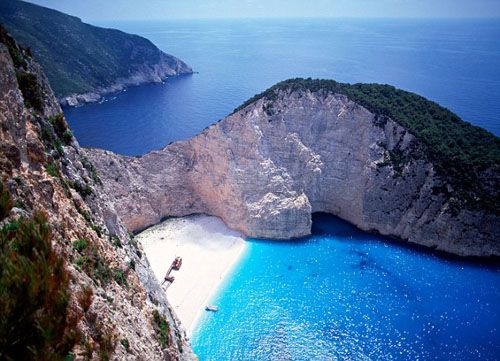 Due to it's pure white sandy beach and crystal clear blue waters it has become a favourite destination for tourists, who's only access is via boat.
The beach contains the wreck of a ship known as the Panagiotis, which was purportedly involved in smuggling of cigarettes when it was washed up on the beach in 1983, after which the area was nicknamed Smugglers Cove.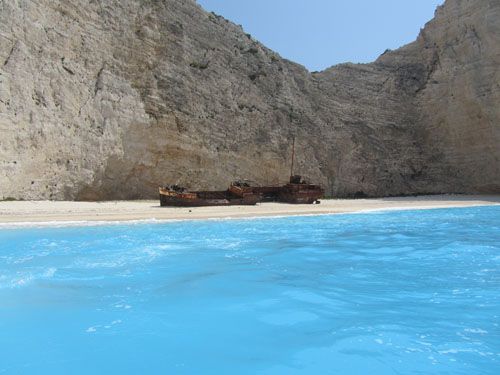 Oh, did I say before that the only access was via boat, Umm, not exactly true, if you happen to be into extreme sports, you could drop in via a quick base jump from the "600 feet plus" high limestone cliff.
Amazing video of Base Jumpers doing their thing at Navagio Beach
For many more pictures of this awesome beach click here –>> Read more
The translation to English says these people are awesome but lucky as well, I'd say they are mostly just talented at what they do.
A great collection of people doing what they do best, some awesome footage
Getalookatthis has always been focused on interesting stuff we find on the web. Well this story, although a little different to our normal posts, did grab our attention and I thought i'd leave it up to our readers to see what they think, I for one am very interested!
SUCCESS is all about %'s and profits and here is website that's on the move PUNT CLUB INVEST
With a current win strike rate of 48.21% and win profit of 81.7% it's not hard to see why this is becoming a busy site.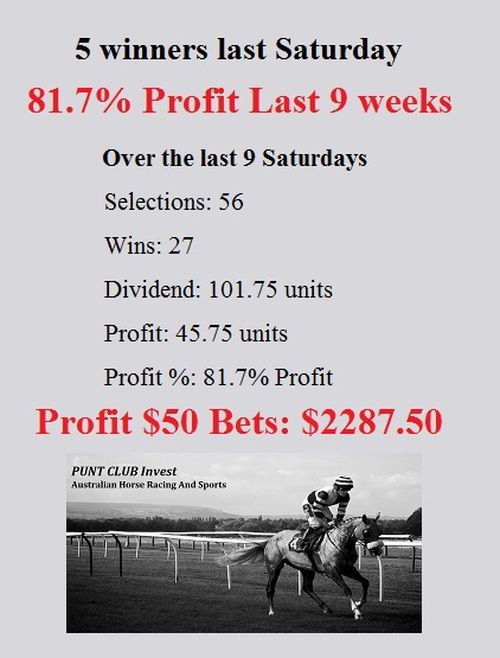 They offer a $5 per week service on star (top) selections each week which have produced profits of 125%, 57.5%, 112.5%, 75% and a whopping 215.83% over recent weeks and currently have a limited $0 membership joining fee.
On top of a successful strike rate at finding WINNERS they have a Punters Club that runs every Saturday for the investor that likes to sit back and enjoy the ride following selected runners over the afternoon.
To become a member contact can be made via their Website , Facebook page or Twitter account
PUNT CLUB Invest's Website is an informative website that focusses on Australian Horseracing and Sports.
Remember SUCCESS is measured by PROFITS accumulated over a period of time.
Jumping a Prime Mover and and Full length Jumbo Semi Trailer over an F1 Racing car, Both on the fly, Absolutely Awesome Stunt
"The Team at EMC set a world record with Lotus F1 Team, and as a proud official Technical Partner are helping them "Redefine Motorsports" with the power of EMC technology."
To see the Full Video and Behind the Scenes footage of this World-Record feat, please go to http://www.emc.com/LotusF1Team Also Please join the conversation at #RedefineRecords
Please note, this footage is Courtesy of EMC and their website is shown in the link above
John Farnham sings with Jimmy Barnes at the Under The Southern Cross Concert in 1988. 2 Absolute legends of the Australian Music Industry doing what they do best.
Click here to see another classic song from the Under The Southern Cross Concert in 1988 –>> Read more
Funny video, Would you play with me?
This roadway is an awesome construction feat. It would be amazing to experience driving it.
A number of the videos posted here are funny and humour related, this one shows the kindness and good will that some people show everyday.